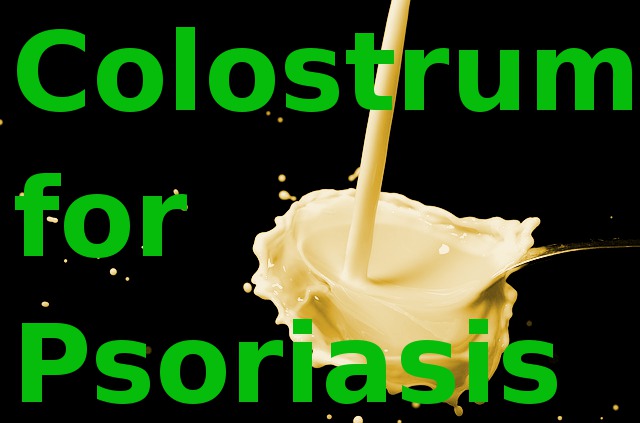 Colostrum: The Anti-Inflammatory and Anti-Microbial Effects For Psoriasis

When mentioning colostrum most people think probably just about its immunoglobulin content and perhaps are afraid that it may not be the best supplement for psoriatics because psoriasis is considered to be an autoimmune condition and immune support would cause just more inflammation.
The reasons why psoriasis can not be an autoimmune disease are stated in many of my blog posts so I won't address this topic now.
In this post I would like to focus more on anti-endotoxin effects of colostrum since endotoxins as you may know are very inflammatory molecules (parts of cell wall of gram-negative bacteria) which start the inflammatory cascade.
Colostrum consists of many different bioactive molecules – lactoferrin, lysozyme, proline rich peptides and others.
Colostrum vs Lactoferrin or both?
The study published in 2002 – "Endotoxin inactivation by enterally applied colostrum of different composition" – concluded that "gammaglobulin-enriched and especially lactoferrin-enriched colostrum decreased endotoxin values by more than 50%. The most effective endotoxin elimination was seen with lactoferrin alone."
The study was performed on rats using the administered endotoxin of E. coli and orally applied enriched colostrum and lactoferrin.
"
From this results it can be concluded that not only gammaglobulin but especially lactoferrin seems to be responsible for the elimination of endotoxin with regard to enterally applied colostrum preparations.
"[1]
From the results of this study it seems like the standalone lactoferrin supplement would be more effective for attenuating the inflammation in psoriasis.
In similar study one of the authors with his colleague got even better results when combination of colostrum with lactoferrin brought about 80% reduction in plasma endotoxin activity.
In both studies the albumin was used instead of colostrum in control groups.
There was also a significant reduction in bacterial contamination of lymph nodes and peritoneal lavages (fluids in the abdomen) when colostrum was administered to animals with endotoxemia.
The scientists