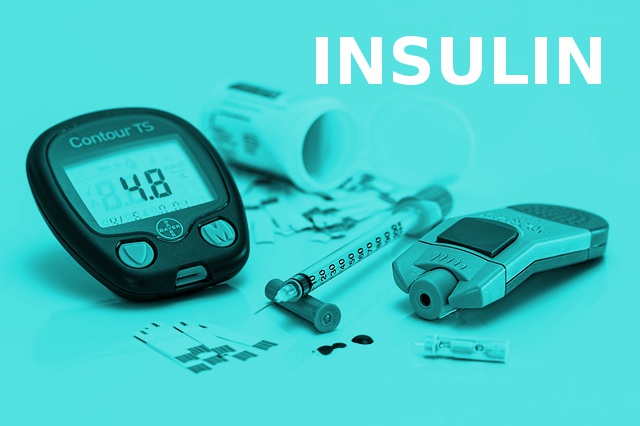 Forskolin and Insulin

Since the Coleus Forskohlii active extract – forskolin helped may psoriatics it has one particular effect that many are worried about – increases the insulin.
According the next study it is right however what I read they used in the rat study forskolin at high doses like 1,5 mg/kg and administered it intravenously [1]. The most supplements contain about the 20mg-50mg of active forskolin per capsule, so the average person (150 lb/70 kg) would need to take two 50mg capsules and we have to consider that since it is taken orally its bioavailability is probably lower. That study showed that forskolin increased the blood glucose levels in rats and also potentiated the glucose inducing effect on insulin release [1], so its effect wasn't directly affecting the insulin levels in blood. Another study shows that the effect of forskolin on insulin release is rapid but also reversible in 15 minutes of removal of the drug [2]. Another study even showed that forskolin suppresses insulin gene transcription in islet beta-cells [3].
However you should take herbs (and any other supplement) at lower doses first to know how you tolerate it and then they will be just beneficial. Since some people can't tolerate forskolin supplements they should try the Betaine HCL since it can be the better option than forskolin for them. For everybody without the stomach ulcers or similar stomach problem Betaine HCL might be the right supplement to treat psoriasis.
Forskolin has many benefits and that's why you can find it in many bodybuilding supplements. Actually many bodybuilding supplements are really top quality products with great formula content and the manufacturers of these products know why they are using the forskolin.
But still remember that the good diet is very important since our bodies need all the nutrients – vitamins, minerals, proteins, quality fats and carbohydrates. If you want to try to use lower dose of forskolin you can order this 10 mg forskolin supplement Life Extension, Forskolin, 10 mg, 60 Capsules.
References:
1. Ammon HP, Müller AB. Effect of forskolin on islet cyclic AMP, insulin secretion, blood glucose and intravenous glucose tolerance in rats. Naunyn Schmiedebergs Arch Pharmacol. 1984 Jul;326(4):364-7.
http://www.ncbi.nlm.nih.gov/pubmed/6090960
2. Wiedenkeller DE, Sharp GW. Effects of forskolin on insulin release and cyclic AMP content in rat pancreatic islets. Endocrinology. 1983 Dec;113(6):2311-3.
http://www.ncbi.nlm.nih.gov/pubmed/6315349
3. Ding WQ, Dong M, Ninova D, Holicky EL, Stegall MD, Miller LJ. Forskolin suppresses insulin gene transcription in islet beta-cells through a protein kinase A-independent pathway. Cell Signal. 2003 Jan;15(1):27-35.
http://www.ncbi.nlm.nih.gov/pubmed/12401517