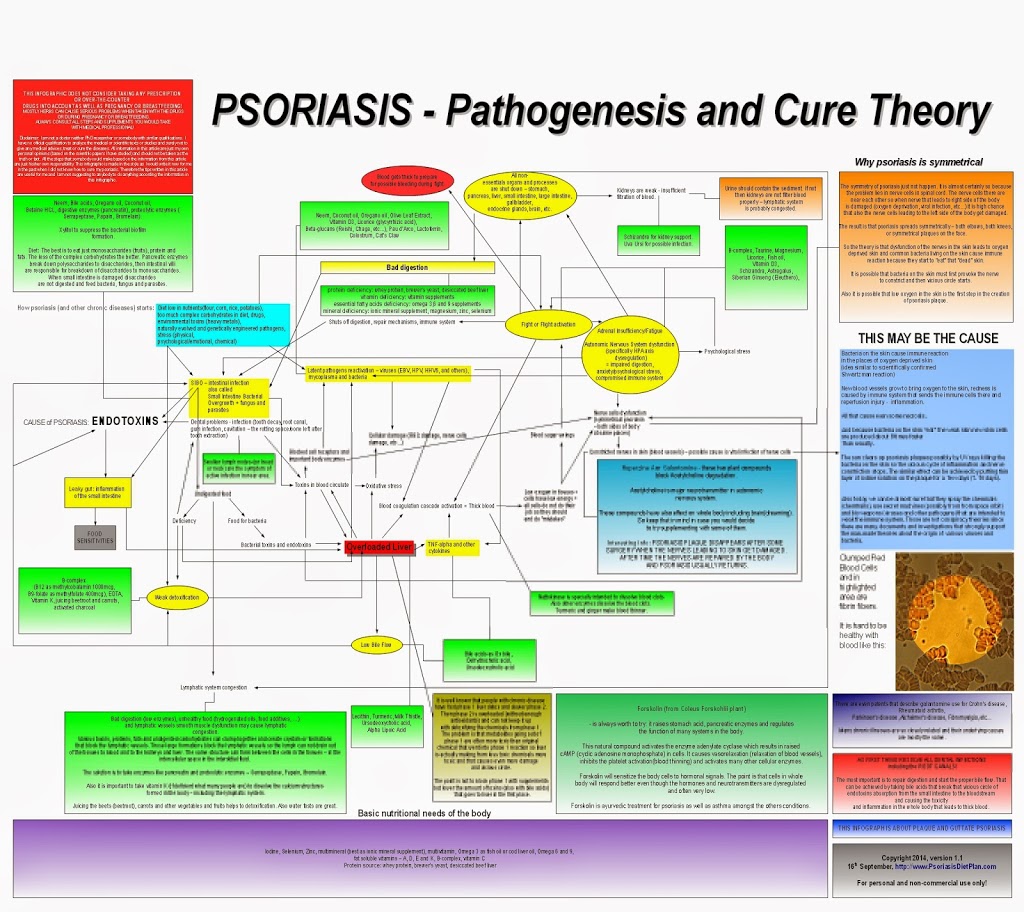 Psoriasis Cause and Cure Theory – INFOGRAPHIC

Here is the infographic of my psoriasis cause and cure theory. I understand that a lot of people do not want to read the whole PDF paper or blog so I made infographic to explain the theory in 5 minutes.
You can download high-resolution infographic for 5 USD as PDF here.