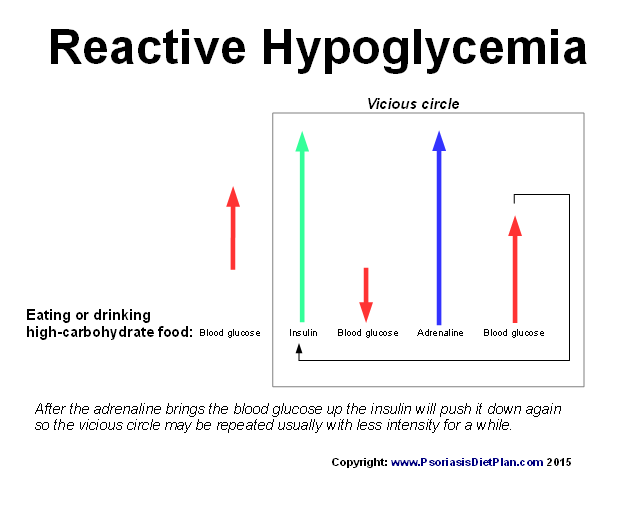 Hypoglycemia Causes Psoriasis, Night Sweating, Peeing, Insomnia and Anxiety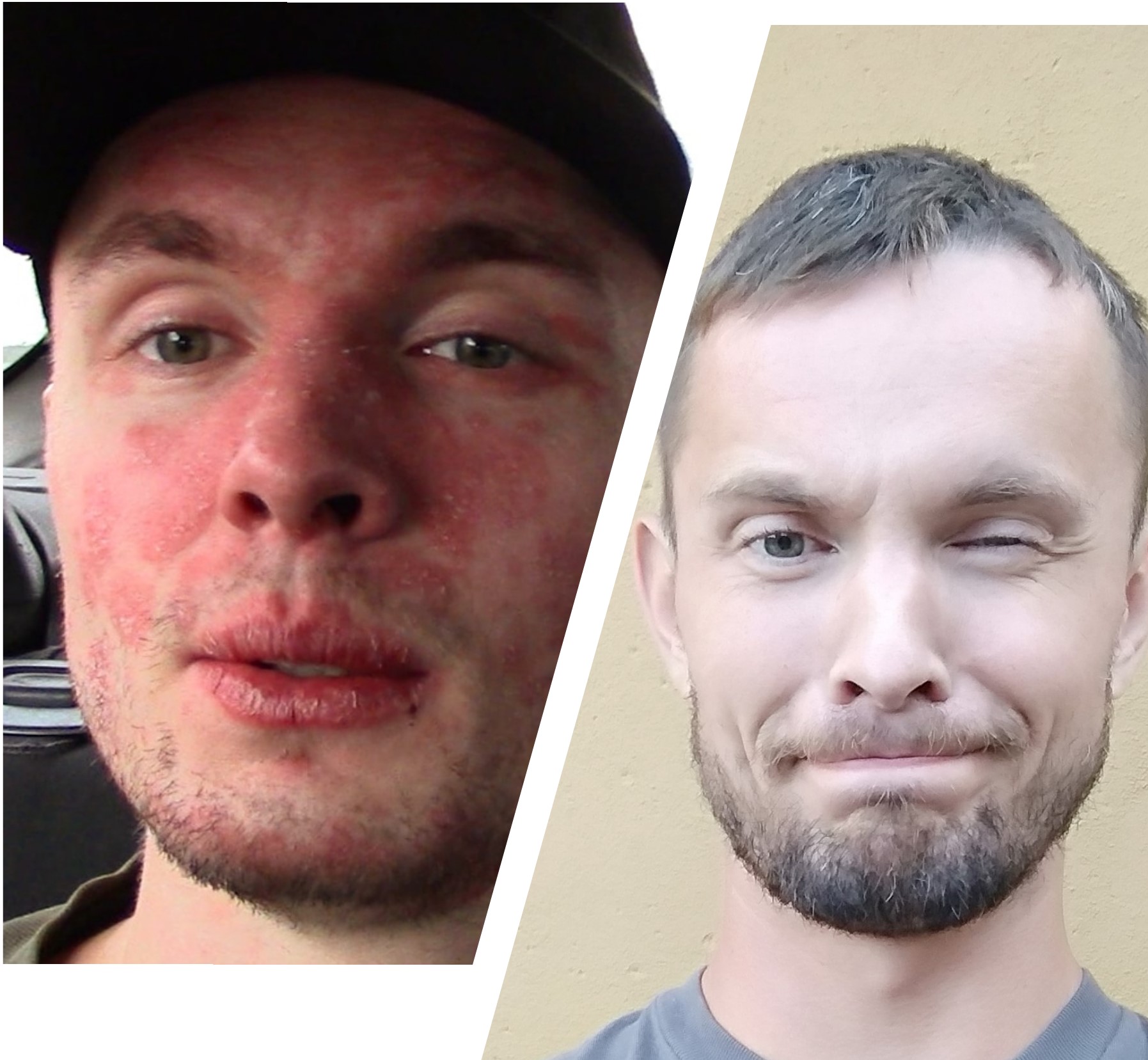 There are so many people with psoriasis complaining about night sweats and waking up to go to pee. And most of them are almost ultimately without any clue what causes it.
When they go to see a doctor the answer they usually get is "anxiety due to psoriasis" and less common answers are infection, prostate problems or even possibly some cancer. The major problem with that answer is that anxiety does not cause night sweats.
It is the hypoglycemia which causes anxiety, psoriasis as well as nigh sweats.
If the doctors prescribe the antidepressants for suspected anxiety which is caused by adrenaline (due to hypoglycemia) the health can go just downhill. It may ease the anxiety but those drugs won't do anything good for the real cause of anxiety and night sweats – for hypoglycemia.
Overview
anxiety is often caused by constant excess of adrenaline
hypoglycemia causes constant adrenaline release
hypoglycemia is very common problem but still doctors consider it as rare
emotional stress must be avoided in order to heal the body
hypoglycemic diet is the best way to heal
whey protein concentrate or isolate before sleep may greatly reduce the hypoglycemia during the night
Really Bad Digestion, Hunger, Aggressiveness and Psoriasis
Recently I have got the next question from one reader of this blog…
Question
I have a long-term psoriasis with associated problems like bad digestion when I have a gas after every meal no matter what I eat.

I do not think I have a dental infection at this point.

I am hungry and have to eat every 3 hours because otherwise I feel weak. I must eat something sweet to bring the energy back.

I also feel often depressive and get aggressive.

I want to try artichoke, sunflower lecithin, B-complex, omega 3 supplement, magnesium and I would also like to try something for my blood sugar levels.

Do you think some amino acids and protein supplement would be OK since I am very skinny?

What do you think about an ayurvedic supplement – Triphala – for digestion?
Answer
Hi,

I am not a doctor so these are just my thoughts.

If there is a gas after eating "whatever" then probably even the basic starches are not digested properly.

Being hungry and craving to eat sugar (sweet foods) may indicate hypoglycemia, insulin resistance (caused usually by infection – SIBO, yeast/fungal or dental infection) and deficiencies (mostly B-vitamins).

Depression and aggressiveness is usually accompanied/caused by hypoglycemia.

Depression is caused by more like long-term hypoglycemia over months or years.

Adrenaline makes the body unresponsive to its effects (to normal levels of adrenaline) and this may cause depression.[1, 2] It is a known fact that administration of adrenaline "cures" depression in seconds. But his effect lasts just a few minutes or maybe hours.

There is not a lot of research in this field but many people have experienced the feeling how they get stimulated in some "fight" situations where adrenaline is being released by the body in huge amounts.

Aggressiveness is strongly linked to adrenaline – everybody knows that – so not much to say here. It is a fight-or-flight hormone and neurotransmitter.

Blood sugar imbalances are usually caused by infection (SIBO, dental infection) and deficiencies like those of B-vitamins but chromium improves insulin resistance as well.

The point is to eat hypoglycemic diet – brown rice, fat and protein with meals,… protein shakes are really good.


Sadly, the foods like brown rice have their advantages over white rice in terms of being hypoglycemic, but are harder to digest and may feed the bacteria (SIBO) more during the time they are moving through the intestines.

Another problem may be in those who have really messed up digestion that they can get less energy of those foods due to low absorption of those foods. White rice is more like pure starch so it is easier to digest than brown rice which has still a bran on its outer shell.

The causes of Being skinny

There is a lot of causes why some people and especially those with some chronic inflammation are skinny.

1) SIBO creates a lot of problems in the body:

– overgrown bacteria eat your protein before you digest it!

– hormonal imbalances and catabolic state of the body (cortisol, lactic acidosis…)

– bad digestion = bad absorption of nutrients

2) B-vitamin deficiencies
3) Other deficiencies – vitamins and mostly minerals
4) Stressful
...or 1 YEAR Full ACCESS for 4.99 USD!