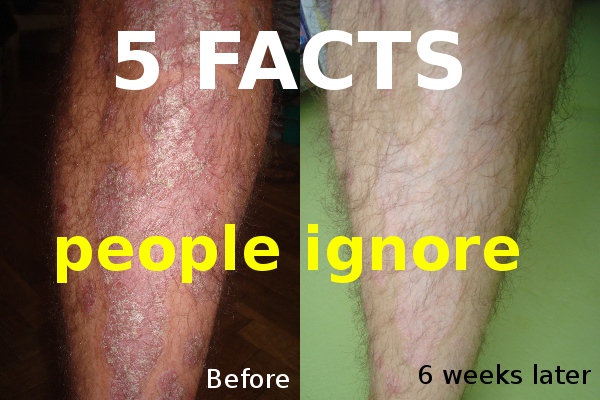 5 Facts Everybody Ignores About Psoriasis Cure
This post is about the 5 missing facts (almost) about psoriasis cause and cure which nobody cares about.
Psoriasis Gurus without much knowledge
I am not going to name calling anybody in this post but surely will give you the tips how to avoid the scammers and those who promote just general useless methods for improving the psoriasis.
Some of them are maybe just not informed enough or what but the others are doing the slow steps in order to brainwash you and buy useless products and follow useless tips.
You should never believe anything on the internet no matter how confident is the person who's speaking to you. Always check the facts for yourself and make your own opinion.
The same goes about this blog where I present just my views on the subject. My opinions may not be right but it doesn't mean that I am wrong. I can not guarantee you that everything shared on this blog is true even though I wish so.
I am just sharing my ideas and opinions.
I have to admit that real doctors win in this because they never claim they can cure psoriasis. All they say is that you can manage the disease with topical steroids, ciclosporine or eventually the last line of expensive biologic drugs but even then the clearing of the skin is not guaranteed.
However, most of those psoriasis gurus act as they know the way how to resolve everybody's psoriasis.
1. Diet is not enough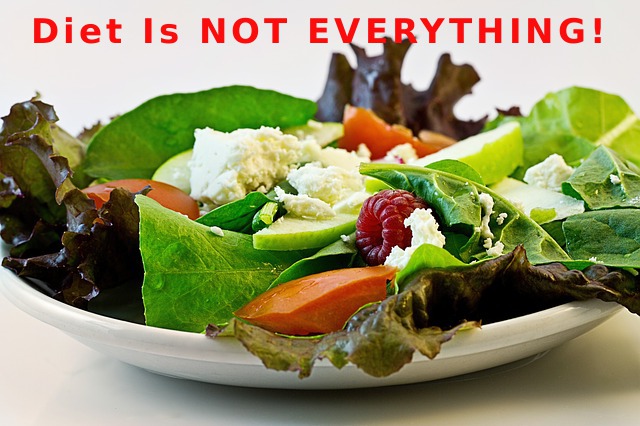 If anybody tells you that diet will cure everything he lies to you.