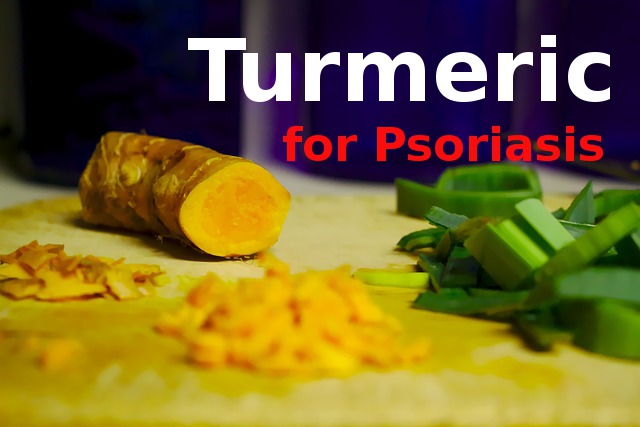 Curcumin Inhibits TNF Alpha Production and Thins the Blood
Psoriasis is just one of the inflammatory conditions where TNF-alpha inhibitors are prescribed.
TNF-alpha inhibitors "are associated with a total cumulative market value of more than $20 billion a year. As well as being expensive ($15 000-20 000 per person per year), these drugs have to be injected and have enough adverse effects to be given a black label warning by the FDA."[1]
Biologic drugs have their drawbacks – price and mostly adverse effects!
Curcumin, as an active ingredient found in Turmeric (Curcuma Longa) is a potent orally bioavailable TNF-alpha inhibitor. The effects of supplementation are more significant when Turmeric or Curcumin is combined with Black Pepper (Piperine alkaloid).[2, 7]
Curcumin supplementation decrease TNF-alpha and IL-6 secretion in cultured monocytes (type of immune cells) and blood levels of these cytokines in diabetic rats.[2]
The scientists concluded that "curcumin can decrease markers of vascular inflammation and oxidative stress levels in both a cell-culture model and in the blood of diabetic rats. This suggests that curcumin supplementation can reduce glycemia and the risk of vascular inflammation in diabetes."[2]
Curcumin was found to suppress the TNF-alpha and IL-6 production also in fat cells (adipocytes).[3]
Curcumin is not the only one popular polyphenol used for inflammatory conditions.
The science knows "various plant-derived polyphenols that can suppress TNF-α activated inflammatory pathways both in vitro and in vivo. These polyphenols include curcumin, resveratrol, genistein, epigallocatechin gallate, flavopiridol, silymarin, emodin, morin isoliquiritigenin, naringenin, ellagic acid, apigenin, kaempferol, catechins, myricetin, xanthohumol, fisetin, vitexin, escin, mangostin and others. Thus these polyphenols are likely to have potential against various pro-inflammatory diseases. "[4]
Curcumin is also well known as modulator of phase 2 detoxification enzymes which significantly affect the way our body cope with oxidative stress.
In study on rats and guinea pigs the researchers "observed faster wound closure of punch wounds in curcumin-treated animals in comparison with untreated controls."[5]
Wound healing properties of Curcumin were confirmed also by another study:
"Curcumin increased cellular proliferation and collagen synthesis at the wound site, as evidenced by increase in DNA, total protein and type III collagen content of wound tissues. Curcumin treated wounds were found to heal much faster as indicated by improved rates of epithelialisation,…
…
Curcumin treatment was shown to decrease the levels of lipid peroxides (LPs), while the levels of superoxide dismutase (SOD), catalase (CAT), glutathione peroxidase (GPx), activities were significantly increased exhibiting the antioxidant properties of curcumin in accelerating wound healing.
…
The results clearly substantiate the beneficial effects of the topical application of curcumin in the acceleration of wound healing and its antioxidant effect.
"[6]
There are people who after a few days of taking the Turmeric powder or Curcumin cleared up their psoriasis. This effect was probably mediated via suppression of TNF-alpha, thinning of the blood and modulation of the detoxification phases.
References:
1) Aggarwal BB, Gupta SC, Sung B. Curcumin: an orally bioavailable blocker of TNF and other pro-inflammatory biomarkers. Br J Pharmacol. 2013 Aug;169(8):1672-92.
2) Jain SK, Rains J, Croad J, Larson B, Jones K. Curcumin supplementation lowers TNF-alpha, IL-6, IL-8, and MCP-1 secretion in high glucose-treated cultured monocytes and blood levels of TNF-alpha, IL-6, MCP-1, glucose, and glycosylated hemoglobin in diabetic rats. Antioxid Redox Signal. 2009 Feb;11(2):241-9.
3) Shao-Ling WANG, Ying LI, Ying WEN, Yan-Feng CHEN, Li-Xin NA, Song-Tao LI, Chang-Hao SUN. Curcumin, a Potential Inhibitor of Up-regulation of TNF-alpha and IL-6 Induced by Palmitate in 3T3-L1 Adipocytes through NF-kappaB and JNK Pathway.
4) Gupta SC, Tyagi AK, Deshmukh-Taskar P, Hinojosa M, Prasad S, Aggarwal BB. Downregulation of tumor necrosis factor and other proinflammatory biomarkers by polyphenols. Arch Biochem Biophys. 2014 Oct 1;559:91-9.
5) Sidhu GS, Singh AK, Thaloor D, Banaudha KK, Patnaik GK, Srimal RC, Maheshwari RK. Enhancement of wound healing by curcumin in animals. Wound Repair Regen. 1998 Mar-Apr;6(2):167-77.
6) Panchatcharam M, Miriyala S, Gayathri VS, Suguna L. Curcumin improves wound healing by modulating collagen and decreasing reactive oxygen species. Mol Cell Biochem. 2006 Oct;290(1-2):87-96.
7) Shoba G, Joy D, Joseph T, Majeed M, Rajendran R, Srinivas PS. Influence of piperine on the pharmacokinetics of curcumin in animals and human volunteers. Planta Med. 1998 May;64(4):353-6.