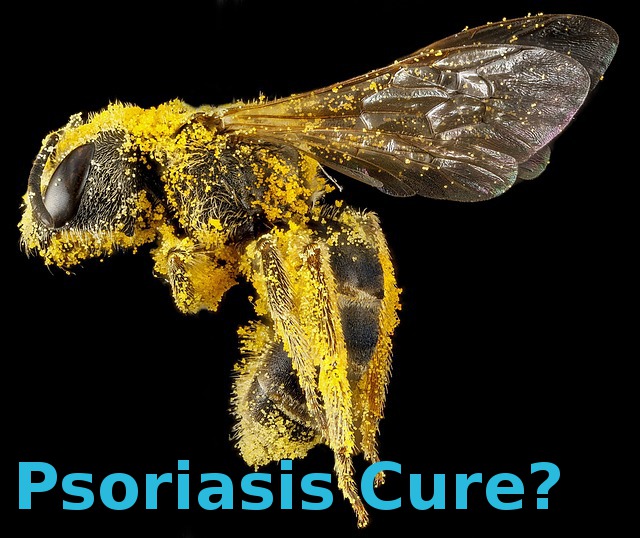 Bee Pollen and Propolis: May Cure Psoriasis, Candida and Onychomycosis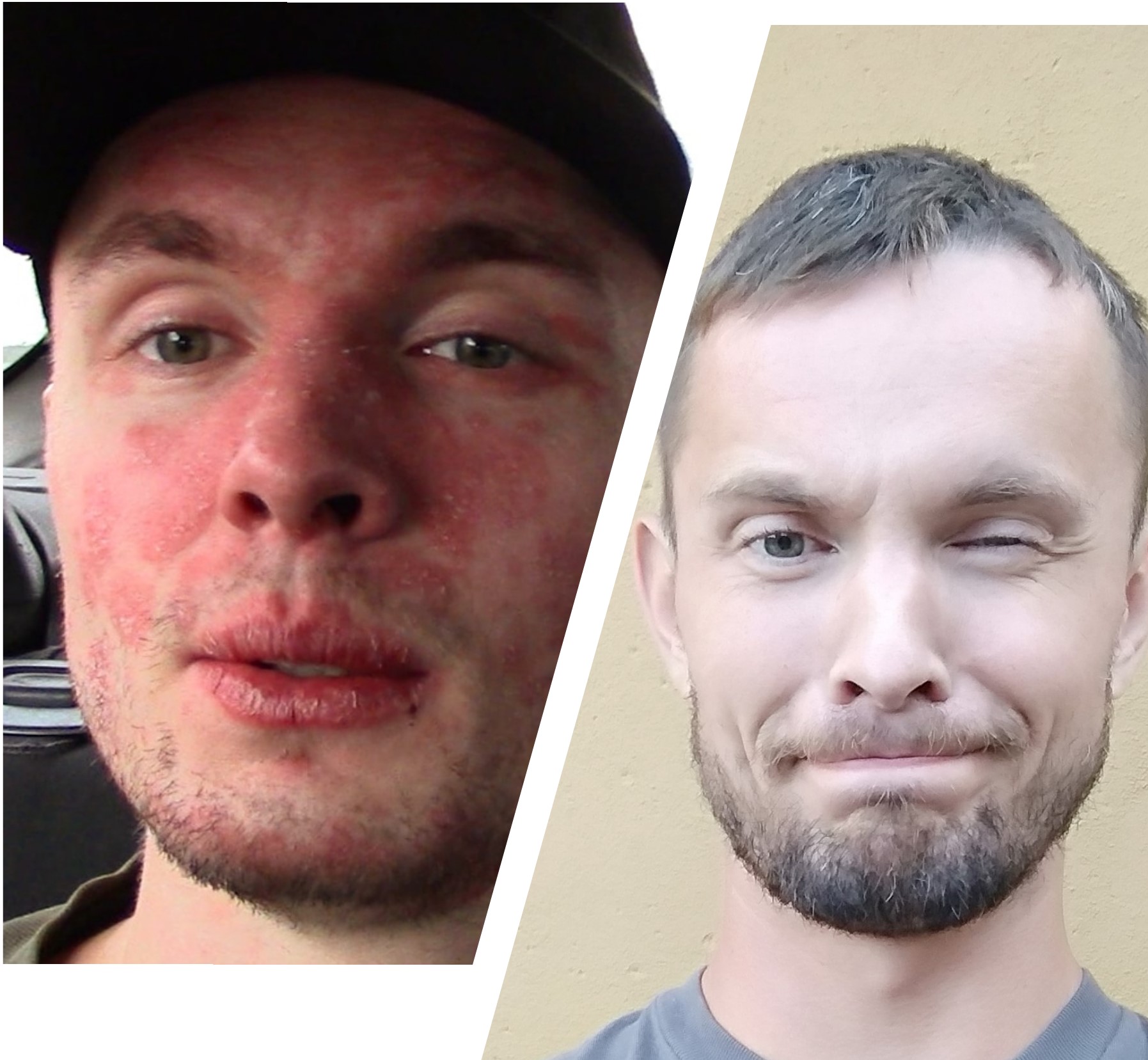 Unless you believe that Candida infection can cause psoriasis you won't find a lot of sense in this post.
As I already mentioned many times before yeast and fungal infection in the intestines may increase the intestinal permeability (thus increasing the endotoxin levels in the blood) or directly induce the immune reaction itself.
Those who have no allergies to the bee products may benefit greatly from taking bee pollen and propolis internally. As you will read below honey is not the best antifungal and it is really questionable if it is even worth to eat it especially in yeast or fungal infections.
There are no doubts for me about the fact that immune system (due to Autonomic Nervous System dysfunction) reacts to microorganisms living on the skin and those buried under the most upper layer of the skin and in the hair follicles.
Check out these photos of psoriasis before and after the topical application of iodine.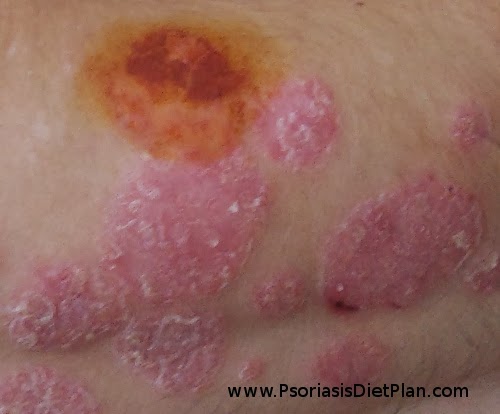 Summary
Honeybee products effective against the Candida infections
Propolis, Bee Pollen, Royal Jelly and Honey – which one is the best antifungal?
Why I would avoid honey? Antifungal effects vs. Fructose content
It is not just the Oregano oil which is a potent natural antifungal
Propolis and Bee Pollen as antifungals
The study published in 2011 concluded that honey bee products as bee pollen and propolis "can help to control some fluconazole-resistant fungal strains." [1]
"
Honeybee products (honey, royal jelly, pollen, and propolis) were evaluated for their ability to inhibit the growth of 40 yeast strains of Candida albicans, Candida glabrata, Candida krusei, and Trichosporon spp.
…
Fluconazole was selected as the antifungal control agent.
…
This study demonstrated that honeybee products, particularly propolis and pollen, can help to control some fluconazole-resistant fungal strains.
" [1]
The antifungal potency of honeybee products compared to fluconazole:
fluconazole: 0.02 – 96 μg/mL
propolis: 0.006 – 0.1 μg/mL
bee pollen: 0.002 – 0.25 μg/mL
royal jelly: 0.06 -1 μg/mL
The most powerful antifungal activities were possessed by propolis followed by bee pollen, royal jelly and honey.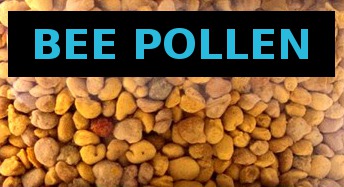 It seems that the the most reliable antifungal bee product for internal use would be bee pollen because its price is significantly lower than that of propolis and both of them have comparable antifungal properties.
For honey to have any real application against the fungal infections the concentration needs to be very high (up to 80% volume/volume) so it would be probably better to stay off of this honeybee product considering the fact it has about 55% of fructose in it.
Honey as an antifungal?
The same group of researchers studied the effects of different samples of honey (different floral sources of honey) for their ability to inhibit the growth of 40 yeast strains (Candida albicans, Candida krusei, Candida glabrata and Trichosporon species).
The antifungal activity of honeys was tested "at different concentrations ranging from 1.25-80% (v/v). All of the yeast strains tested were inhibited by honeys in this study. Broth microdilution assay revealed that inhibition of growth depends on the type and concentration of honey as well as the test pathogen. Little or no antifungal activity was seen at honey concentrations <2%." [2]
The fluconazole resistant strains were susceptible to high concentrations of honey – 80% (volume/volume) – which seems as a fairly poor result in order to have any significant clinical application.
The Rhododendron and multifloral honeys proved to be more antifungal than eucalyptus and orange honeys. [2]
Propolis is a strong antifungal
The study published last year – in 2016 – presented the potent antifungal properties of propolis.
The Turkish researchers tested the propolis (collected from Kayseri, Turkey) against the 76 yeast isolates from blood cultures of intensive care unit (ICU) patients.
The potency of propolis was compared to antifungal drugs – fluconazole (FLU) which is generally known as DIFLUCAN and itraconazole (ITR) generally known under the brand name SPORANOX.
"
Of the 76 isolates, 33 were identified as Candida albicans while 37 were C. parapsilosis, three were C. tropicalis, and three were identified as C. glabrata. The geometric mean range for MIC (μg/ml) with regard to all isolates was 0.077 to 3 μg/ml for FLU and ITR, and 0.375 to 0.70 μg/ml for propolis. It was shown that propolis had significant antifungal activity against all Candida strains and the MIC range of propolis was determined as 0.185 to 3 μg/ml.
…
This study demonstrated that propolis had significant antifungal activity against yeasts isolated from blood culture compared with FLU and ITR. The propolis MIC in azole-resistant strains such as C. glabrata was found lower than the FLU MIC.
" [3]
The antifungal potency of propolis depends on the region where the honeybees live as well as the race of honeybees. [4]
These facts should be taken into account when buying the propolis for antifungal application.
Below is a part of the summarizing table from the study "Antifungal activities of propolis collected by different races of honeybees against yeasts isolated from patients with superficial mycoses". There you can see how differently the propolis from various sources (various regions and honeybee races) affects the different species of yeasts (Candida albicans and Candida glabrata).
The results showed that Candida albicans, Candida glabrata, Trichosporon spp. and Rhodotorula sp. were susceptible to low concentrations of propolis.
"
Relative to the other propolis tested, the propolis sample collected by Apis mellifera caucasica possessed the highest antifungal activity against all of the superficial mycoses. In contrast, the propolis samples collected by A.m. carnica and A.m. anatolica were the least active samples.
" [4]
The antifungal potency of each batch can be tested only in a lab so it makes sense that it would be better to buy propolis from different sources and regions in order to get the most out of it.
Propolis for Onychomycosis
If you are a loyal reader of this website you probably know that I do not believe in "nail psoriasis". At least in those thick yellowish nails which are generally called nail psoriasis if present in patient with skin psoriasis.
Hence I would like to mention here one study which proved strong antifungal effects of propolis against the yeasts isolated from onychomycosis (nail fungus) lesions.[5]
"
The aim of this study was to determine the in vitro activity of propolis extract against 67 yeasts isolated from onychomycosis in patients…
…
The yeasts tested were: Candida parapsilosis 35%, C. tropicalis 23%, C. albicans 13%, and other species 29%. The propolis extract showed excellent performance regarding its antifungal activity: the concentration capable of inhibiting the all of the yeasts was 5 x 10(-2) mg/ml of flavonoids and 2 x 10(-2) mg/ml of flavonoids stimulated their cellular death. Trichosporon sp. were the most sensitive species, showing MIC50 and MIC90 of 1.25 x 10(-2) mg/ml of flavonoids, and C. tropicalis was the most resistant, with CFM50 of 5 x 10(-2) mg/ml of flavonoids and MFC90 of 10 x 10(-2) mg/ml. In view of the fact that propolis is a natural, low cost, nontoxic product with proven antifungal activity, it should be considered as another option in the onychomycosis treatment.
" [5]
As you can read above the authors of that study mentioned that propolis should be considered as an option in the treatment of nail fungus.
How to use propolis and other bee products?
Propolis is quite a price product so you probably won't take as much as you may do in case of a bee pollen.
The dosages of each honeybee product is very individual and depends on how the body reacts.
Some people may be allergic to bee products (pollen) so they may not be able to take any amount at all.
Some person may take 1 gram of bee pollen daily and the another may do well with 10 grams daily.
I would suggest to buy the bee pollen and propolis from different sources to get the products with different contents. This might significantly increase the efficacy of the your protocol because the different regions grow different plants and herbs and have different races of bees which means different types of enzymes and other antimicrobial chemicals contained in the pollen and propolis.
References:
1) Koç AN, Silici S, Kasap F, Hörmet-Oz HT, Mavus-Buldu H, Ercal BD. Antifungal activity of the honeybee products against Candida spp. and Trichosporon spp. J Med Food. 2011 Jan-Feb;14(1-2):128-34.
2) Koc AN, Silici S, Ercal BD, Kasap F, Hörmet-Oz HT, Mavus-Buldu H. Antifungal activity of Turkish honey against Candida spp. and Trichosporon spp: an in vitro evaluation. Med Mycol. 2009 Nov;47(7):707-12.
3) Mutlu Sariguzel F, Berk E, Koc AN, Sav H, Demir G. Antifungal Activity of Propolis Against Yeasts Isolated From Blood Culture: In Vitro Evaluation. J Clin Lab Anal. 2016 Sep;30(5):513-6.
4) Silici S, Koç NA, Ayangil D, Cankaya S. Antifungal activities of propolis collected by different races of honeybees against yeasts isolated from patients with superficial mycoses. J Pharmacol Sci. 2005 Sep;99(1):39-44.
5) Oliveira AC, Shinobu CS, Longhini R, Franco SL, Svidzinski TI. Antifungal activity of propolis extract against yeasts isolated from onychomycosis lesions. Mem Inst Oswaldo Cruz. 2006 Aug;101(5):493-7.