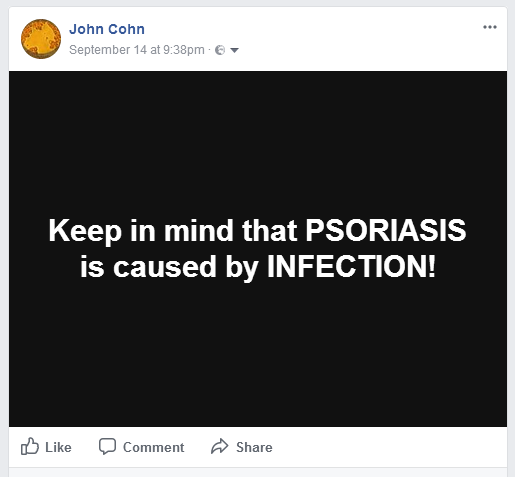 Laura Almost Completely Cured Her Psoriasis In 2 Weeks
Psoriasis can be cured or reversed if you want in a short time when you know what to do in any particular case. After Jeff's testimony, here is another one. This time from Laura who dramatically improved her psoriasis in 2 weeks.
It all started on September 16th when I posted the following status about psoriasis and infection on my Facebook wall.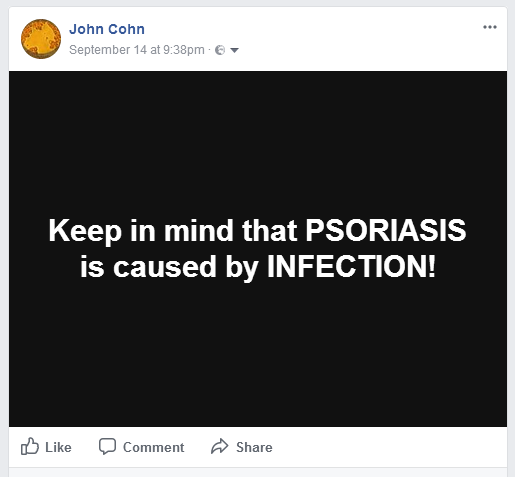 Laura then asked me a question and 15 days later got back to that status and mentioned that her skin is almost clear!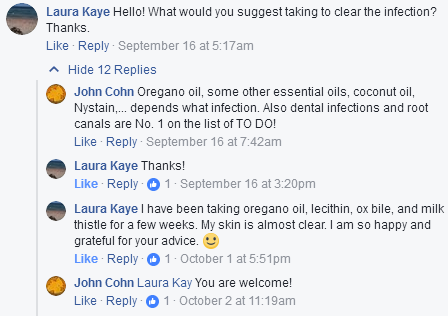 Then I asked her if she would compile a short testimony for this blog and she agreed so here it is.
"
I suffered from a mild case of psoriasis for about a year. I had psoriasis on my scalp, face, and neck.

I eliminated all of the possible trigger foods, I also had a few colonics and sat in the sauna several times a week.

Sadly, my skin was not getting any better.

Thankfully, I found John on Facebook.

I started taking some of the supplements that he recommended and my skin started clearing in less than a week.

I took Gaia Herbs Turmeric, Nutricology Ox Bile, Wisteria Naturals Oregano Oil, Nature's Way Milk Thistle, and lecithin from Whole Foods.

I took all of the supplements twice a day.

I am so grateful that John shares his research of helpful supplements for psoriasis on social media.
"
Links to some of the supplements Laura take:
So another successfully reversed case of psoriasis using just the herbal products and ox bile which could be replaced by Artichoke Leaf Extract if you follow a strictly vegan lifestyle.
If any of you have your own successful psoriasis story and wanted it to be published on this blog just send me an e-mail.