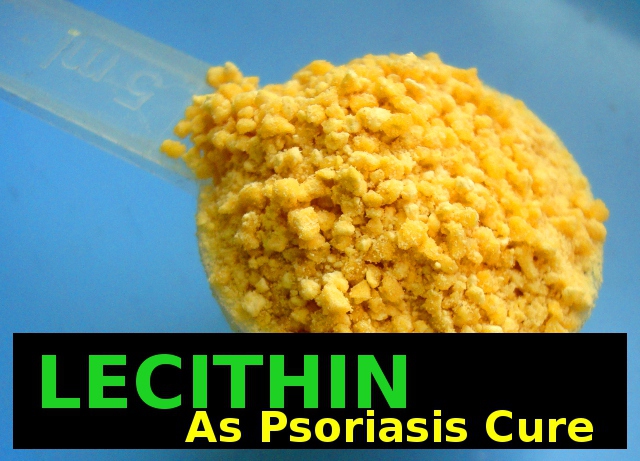 Lecithin Is A Pretty Powerful Psoriasis Cure And Fatty Liver Regenerator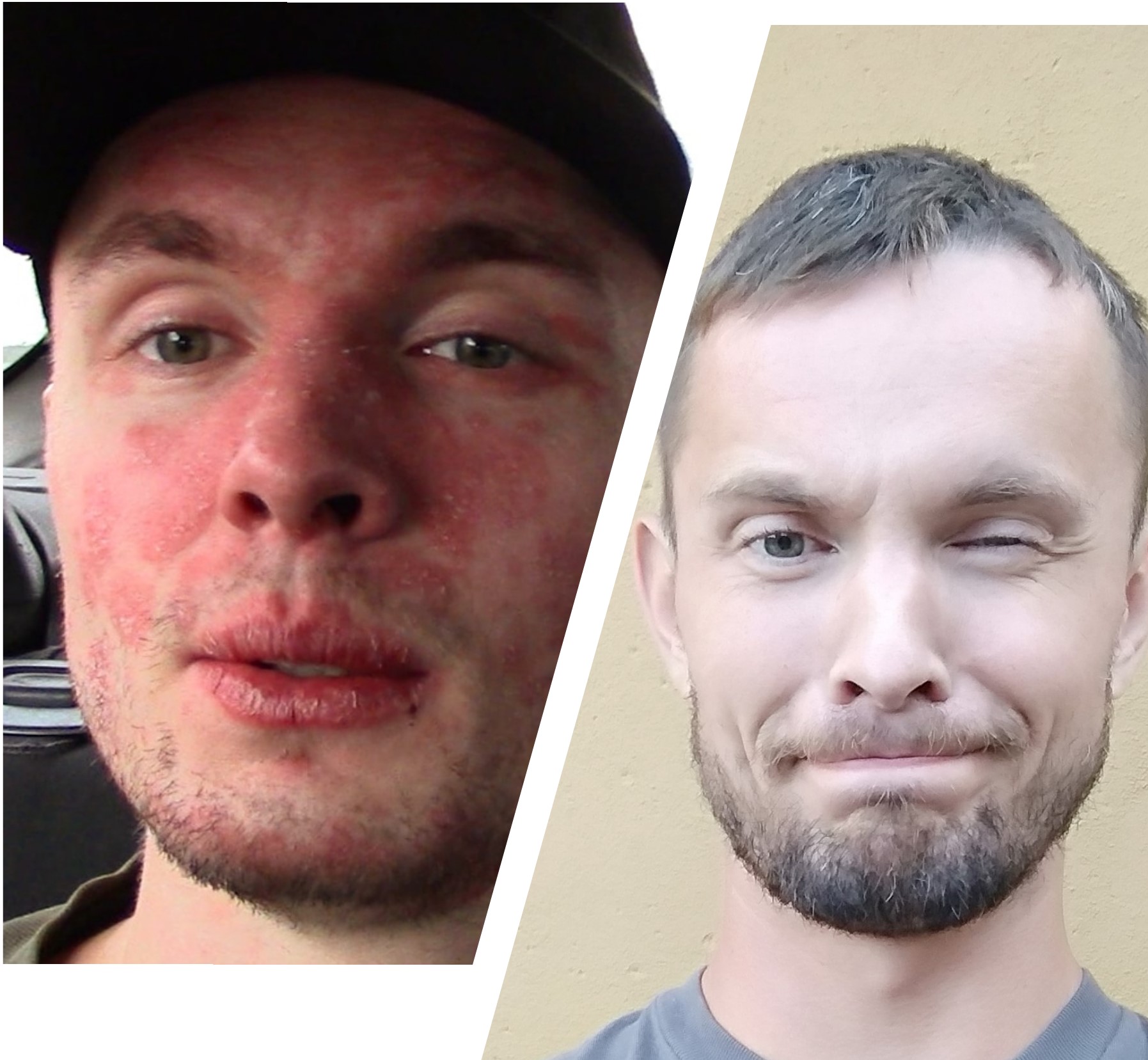 I start this blog post about lecithin presenting you the testimonials from people who cured their psoriasis with lecithin.
And please don't argue that soy lecithin is bad because it is GMO and estrogenic (which is not – depends on what study you consider to be right) because you can use non-GMO sunflower lecithin if you want.
Clearing up the psoriasis plaques is all what matters when it comes to lecithin – whether you take soy, sunflower or even egg lecithin (if you can afford it and you think it is the best because I don't).
Lecithin in psoriasis: Acetylcholine vs. Fatty Liver
I have mentioned lecithin on this blog many times during the recent years. In most articles the connection I made was the acetylcholine production from choline which is found in lecithin.
Acetylcholine activates the alpha-7 nicotinic acetylcholine receptor which is know the heavily affect the inflammatory response throughout the body.
In this article I want to present here the another big culprit in psoriasis – fatty liver.
And why do I mention lecithin here?
Because choline which is abundant in lecithin may reverse fatty liver in a few months!
Lecithin supplementation cured psoriasis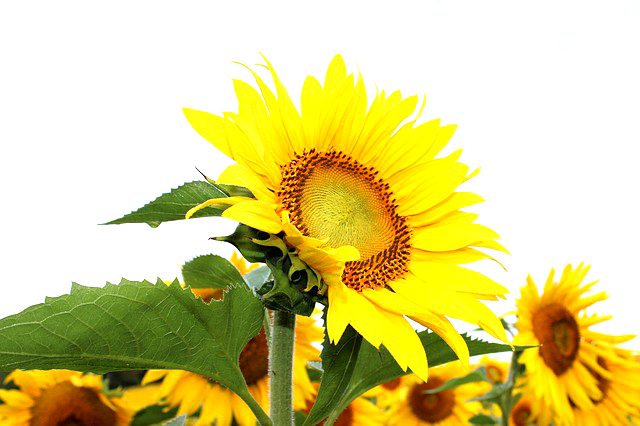 Just read the following testimonials of psoriatics who completely cleared-up their psoriasis with lecithin.
"
Hello, I'm a little nervous posting here. I've put it off because I hate forums so much but I really wanted to share my story. I've posted a few things already, but I thought I would make my own topic explaining how I cleared up my guttate psoriasis!

I started taking a vitamin called Lecithin, 6 pills a day along with vitamin D and vitamin E which I would spread onto the effected areas. Within two weeks my guttate psoriasis was gone. There were a few spots which lingered but after a few more weeks they have disappeared completely. I truly believe that Lecithin can help anyone with Psoriasis. It also got rid of my great grandmothers as well. I truly hope this can help just one person. Please let me know if you've tried this and how it worked for you.
"
by Lobbie on June 3rd, 2013 – https://www.inspire.com/groups/talk-psoriasis/discussion/guttate-psoriasis-lecathin-cure/
"
I have heard of Lecithin clearing psoriasis on a friend of my sisters. She had psoriasis bad, and started taking nine 1200mg pills a day. Her psoriasis did clear up, and have been gone for years. Everytime she feels it coming, she just takes the pills for a week or so. Has anyone else heard of this working?
Thank You!
"
by psoriasisvictim22 on April 18th, 2009 – https://ehealthforum.com/health/lecithin-for-psoriasis-treatment-t179277.html
In the same thread the user Nancyt06 shared her experience:
"
I had psoriasis after a bout of strep throat when I was 17. A woman I worked with brought me a book that told how lecithin help …I started taking 3 capsules a day and worked up to 9 a day. In a month I had no signs of psoriasis. except a little redness. I have had strep 2 times since then and each time I started taking the lecithin every time I started breaking out It stopped the out break every time .I was covered with psoriasis from the tip of my head to the souls of my feet. I itched so bad and when I slept it would look like fish had been scaled in the bed…I KNOW IT WORKS…I am 60 now and haven't had an outbreak in years…….
"
by Nancyt06 on November 18th, 2016
"
…
For years, my nephew had pretty bad psoriasis on his entire scalp. Even with nightly topical treatment of a cortisone (in oil, under a shower-cap), it wasn't well controlled.

Parents started giving him a tablespoon of lecithin each day, and the psoriasis vanished pretty quickly. Gone. Zero treatments needed anymore, and not a hint of psoriasis. For a couple of months now, and it hadn't ever gone into remission in the years he had it prior.
…
"
by MannyGoldstein on December 8th, 2012 – https://www.democraticunderground.com/11426164
Why there is only a few lecithin testimonials?

Low dosages?
Even though you may think that lecithin is a well known supplement that does not mean it is true. Most people don't know what lecithin actually is and what it is used for.
Then even those who take lecithin, many of them prefer the gel capsules which contain lower dosages of lecithin and there is not a lot of people who know that the effective dosage is about 10 grams daily (8 capsules of 1200mg lecithin).
Granules may be too disgusting for many so they prefer the capsules instead.
It is not lecithin what cleared-up my psoriasis…?
The another group of people may not be aware that lecithin alone may be so powerful that it can cure or clear up (if you want) psoriasis.
They think that psoriasis went into a "remission" for unknown reason or given to something else like diet, sauna, some treatment or supplement other than lecithin.
…even a few testimonials is ENOUGH!
Can you find even 3 or 4 testimonials for anything else which would be helping or curing psoriasis alone?
Maybe turmeric, vitamin D3, zinc and B6, Nystatin, removing dental infection, oregano oil, artichoke leaf extract, ox bile, B-complex…?
I am not saying you can't find more so share your findings down below in the comments. What I want to say is that in chronic health problems like psoriasis you need to consider and suspect even the slightest clues as the SOLUTION.
It might not be a solution for everybody's psoriasis but it may be solution for your psoriasis.
It is always a little bit (actually a lot) of trying what works best because everybody has a different genes and the cause of his/her psoriasis.
Lecithin was known to help in some cases of psoriasis decades ago. Here is a paper "LECITHIN FEEDING IN THE SYNDROME OF PSORIASIS" from 1942.
Prevalence of fatty liver in psoriatics
Those who still don't get it and omit the liver function as one of the major causes of psoriasis should read the next lines really carefully.
Do not argue with the liver enzymes test results, low CRP, regular bowel movements, etc.. because that does not mean that you have perfectly working liver. Still go by the symptoms and not by the numbers on the test results.
Nothing makes more sense than a suspicion that there may be a correlation between ugly looking skin (psoriasis is just one "type" of ugly skin; sorry but psoriasis is really ugly) and bad liver function.
Liver is a major detoxification organ and a head biochemistry laboratory of the body. The skin is the first organ where you can see if something went wrong.
NAFLD is more prevalent in psoriatics
A Non-Alcoholic Fatty Liver Disease is significantly more prevalent in psoriatics compared to healthy people. This is a fact which was proved by multiple studies.
Here is the study "Prevalence, characteristics and severity of non-alcoholic fatty liver disease in patients with chronic plaque psoriasis" performed by Italian scientists.[1]
Almost 60% of psoriatics was diagnosed as NAFLD patients! NAFLD in psoriatics was correlated with metabolic syndrome, obesity, hypercholesterolemia and hypertriglyceridemia.
"
Based on histories, laboratory tests, and ultrasound studies, 84 (59.2%) received clinical diagnosis of NAFLD; 30 had factors potentially associated with liver disease other than NAFLD (e.g., viral hepatitis, significant ethanol, methotrexate use); and 28 (19.7%) had normal livers. Comparison of the normal-liver and NAFLD subgroups revealed that NAFLD in psoriasis patients (Ps-NAFLD) was significantly correlated with metabolic syndrome (p<0.05); obesity (p=0.043); hypercholesterolemia (p=0.029); hypertriglyceridemia (p<0.001); AST/ALT ratio >1 (p=0.019), and psoriatic arthritis (PsA) (p=0.036).
…
NAFLD is highly prevalent among psoriasis patients, where it is closely associated with obesity (overall and abdominal), metabolic syndrome, and PsA, and more likely to cause severe liver fibrosis (compared with nonPs-NAFLD). Routine work-up for NAFLD may be warranted in patients with psoriasis, especially when potentially hepatotoxic drug therapy is being considered.
" [1]
Another study "Non-alcoholic fatty liver disease in patients with chronic plaque psoriasis" performed by another group of scientists concluded the similar results. Psoriatics have significantly higher prevalence of NAFLD compared to healthy controls.[2]
"
One hundred and thirty consecutive patients with chronic plaque psoriasis and 260 apparently healthy controls matched for age, sex and body mass index were enrolled. NAFLD was diagnosed by abdominal ultrasound after excluding other secondary causes of chronic liver disease.
…
The frequency of NAFLD was remarkably greater in psoriasis patients than in controls (47% vs. 28%; p<0.0001). Patients with psoriasis and NAFLD (n=61) were more likely to have metabolic syndrome and had higher serum C-reactive protein concentrations and greater severity of psoriasis according to the Psoriasis Area and Severity Index (PASI) score (14.2+/-12.6 vs. 9.6+/-7.4; p<0.01) than those with psoriasis alone (n=69). In a subgroup of psoriasis patients (n=43), those with NAFLD (n=21) also had significantly higher serum interleukin-6 and lower serum adiponectin levels. Notably, in multivariate regression analysis, NAFLD was associated with higher PASI score independently of age, gender, body mass index, psoriasis duration, and alcohol consumption.
…
NAFLD is frequent in patients with chronic plaque psoriasis – affecting up to nearly half of these patients – and is strongly associated with psoriasis severity. Early recognition of NAFLD by radiological imaging tests in this group of patients is warranted.
" [2]
The third study researching the prevalence of NAFLD in psoriatics I am going to mention here was performed in India.[3]
The occurrence of NAFLD was significantly higher in psoriatics than in healthy controls.
Psoriatics with NAFLD were more likely to have metabolic syndrome (MS) and diabetes compared to those with psoriasis alone.
Psoriatics with NAFLD had more severe psoriasis as measured by PASI score.
"
In phase 1 we performed a case control study on 333 adult psoriasis patients and 330 controls matched by age, sex and body mass index. NAFLD was diagnosed by ultrasonography and liver enzymes after excluding other liver diseases. In phase 2 we compared the NAFLD subgroups in psoriasis patients and controls by determining their fibrosis, steatosis and non-alcoholic steatohepatitis (NASH) scores.
…
The occurrence of NAFLD was higher in psoriasis patients than in controls (17.4 vs 7.9%; P = 0.002). NAFLD patients in the psoriasis group (n = 58) were more likely to have MS (P = 0.03) and diabetes (P = 0.02) than those with psoriasis alone (n = 254). The former group had a longer duration of psoriasis and arthritis (P = 0.003 and 0.005). Psoriasis patients with NAFLD had more severe disease as per the psoriasis area and severity index scores (P = 0.02). Psoriasis patients had more severe NAFLD than controls as reflected by the steatosis, NASH and fibrosis scores (P = 0.001, 0.003, 0.03 respectively).
" [3]
Conclusion
You can read more about fatty liver and how to reverse it in my follow-up article which will be out in about week or two.
But the basic supplements for NAFLD reversal are: Artichoke Leaf Extract, Lecithin, Ox Bile, Silymarin, Turmeric/Curcumin, vitamin C, zinc, magnesium and you may add to the stack the Phytosterols and Taurine for even better bile production and bile flow.
If you think you have alcohol induced fatty liver you can use the same supplements but you should and have to stop drinking of course. Alcohol significantly increases the levels of endotoxins leaking into the blood which causes a lot of inlammation (throughout the body) and contribute to liver problems (NAFLD, fibrosis and eventually cirrhosis).
References:
1) Miele L, Vallone S, Cefalo C, La Torre G, Di Stasi C, Vecchio FM, D'Agostino M, Gabrieli ML, Vero V, Biolato M, Pompili M, Gasbarrini G, Rapaccini G, Amerio P, De Simone C, Grieco A. Prevalence, characteristics and severity of non-alcoholic fatty liver disease in patients with chronic plaque psoriasis. J Hepatol. 2009 Oct;51(4):778-86.
2) Gisondi P, Targher G, Zoppini G, Girolomoni G. Non-alcoholic fatty liver disease in patients with chronic plaque psoriasis. J Hepatol. 2009 Oct;51(4):758-64.
3) Madanagobalane S, Anandan S. The increased prevalence of non-alcoholic fatty liver disease in psoriatic patients: a study from South India. Australas J Dermatol. 2012 Aug;53(3):190-7.
4) Petta, Salvatore & Gastaldelli, Amalia & Rebelos, Eleni & Bugianesi, Elisabetta & Messa, Piergiorgio & Miele, Luca & Svegliati-Baroni, Gianluca & Valenti, Luca & Bonino, Ferruccio. (2016). Pathophysiology of Non Alcoholic Fatty Liver Disease. International Journal of Molecular Sciences. 17. . 10.3390/ijms17122082.