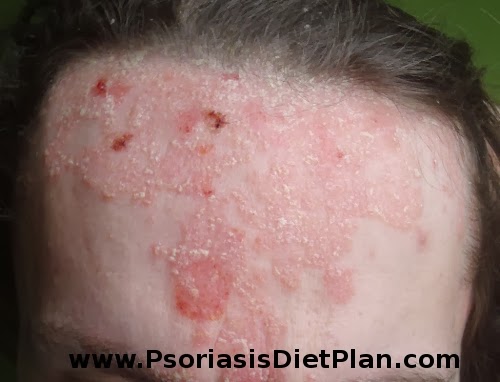 Psoriasis Diet – Before and After Photos
My psoriasis started in early 2007 on the lower legs. It looked like acne for me since it progressed relatively slowly and I didn't know what it was. It even didn't bother me absolutely what it was. Sometime around September 2007 when I was suspecting it is psoriasis I tried some tea detoxification program, however it has absolutely no effect at all. That time I was thinking it is psoriasis since it got worse (the lesions on the legs got bigger).
Psoriasis Before and After
In December of 2007 psoriasis has spread on the forearms and was worsening progressively. Then I discovered that the dandruff on my head is probably psoriasis too. Since the tea drinking I didn't use any topical treatments or oral drugs at all because the psoriasis despite its spreading didn't bothering me that much. Also I never went to doctor to diagnose it as psoriasis, but I was told many times by many people and doctors that it is psoriasis.
Again in August of 2011 I tried to cure it since I got other health problems. I tried to drink various teas and took the vitamins. It didn't help psoriasis but the other symptoms got a little, however noticeable better.
Since then I started to research extensively the internet for all the information. I was trying various supplements, foods, diets, fasting etc. to find out how it all affect the psoriasis. On this blog you can read the articles about my experiences.
What foods I eat for psoriasis…
Basically I don't eat any gluten and trying to eat mostly vegetable, fruits, legumes, rice, nuts, teas and minimum processed foods. Sugar is not good also.
Really big problem with all the processed food along its content (sugar, fats, nutrient poor carbohydrates etc.) is that it is very hard to digest. Just imagine some bagel and how good (I mean how bad) I used to chew it. After the bite is swallowed it is still quite a dry and will absorb a lot of gastric juices in stomach, pancreatic enzymes etc.
Rice (brown rice)
If you decide to go off the grains like wheat, barley or rye you will probably need some easy energy source. Rice (much better is brown rice) is the one relatively cheap and easy to digest carbohydrate source.
I can combine rice with almost fruit or vegetable and it will taste deliciously. Check this website often since I will add here some great and easy recipes for dinner.
Legumes
Lentils, beans, peas etc. … all is great when cooked with rice.
Sauerkraut
I can prepare own sauerkraut easily in 15 minutes and then just wait a week or two to ferment.
Green Leafy vegetables and cruciferous vegetables
kale, cabbage, broccoli, cauliflower, etc. This group of foods is especially important because of the vitamins, minerals, enzymes and its low glycemic load.
Carrot
this vegetable is great for juicing since you can mix it with apples, beetroot etc.
Eggs
are the source of many nutrients like protein, sulfur, vitamins etc. But I buy just quality organic eggs without any chemicals. The difference between the cheap one and these is unbeatable.
Avocado
is full of healthy fats and it is a high density energy source.
Pineapple
great fruit especially with with rice and lean meat etc. Also very useful since it contains bromelain – the proteolytic enzyme.
Banana
is very good source of energy for many people who eat healthy. I just don't eat it much as it is also full of sugar.
Oranges
I like the citrus fruits so oranges are good source of energy and vitamin C.
Mango
Occasionally I eat mango also.
Grapefruit
is one of the best fruits when somebody need to help with the bowel movements.
Papaya
this fruit is very useful because of its enzyme – papain – the proteolytic enzyme.
In the next articles I will discuss some supplements.
This website started in January of 2013.
Best regards, John.