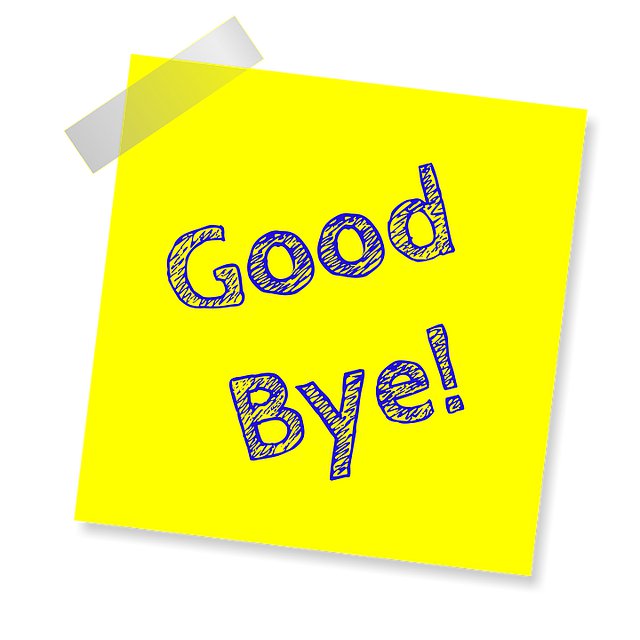 This Psoriasis Blog Ends! Thank You!
After more than 3 and a half years this blog reached the finish line.
The original idea of this blog was to build a place where I would share my views on psoriasis and to show people that psoriasis can be totally reversed because it is just an unconventional state of the body caused by some reasons.
I was hoping that there is enough open minded people who understand and/or try to challenge my opinions but now I know that I was wrong.
The very most of you were just asking me questions via e-mail and I did my best to answer EVERY ONE of you. If I somehow forgot about anybody's e-mail please forgive me I have tried to answer everybody.
Very most of you did nothing for this blog. No, I wouldn't ask you for money. Maybe if you just shared a link to some post you liked that would help a lot more. The articles about the new shoes of some celebrity are probably more meaningful to share.
I am not mad, there are the successful projects and the unsuccessful projects.
I do not think this one was unsuccessful. It helped a few people and I am glad for that.
I understand that a lot of ideas presented here, even though I built all of them upon scientific data, are at least years ahead of a common sense of people in 2016. Perhaps in 20 years they will finally understand…
Nowadays, most of you are concerned about gluten, ascorbic acid, sugar, Candida,… and believe that magnesium, iodine, hemp oil and probiotics will cure you of everything.
People like everything fake, fake news, fake hopes, fake lives, … even fake designer jewelry… because they got it for less. Yes, you got it for less because it is fake! The soul and spirit of that jewelry is not there…
The same is psoriasis and other chronic health problems – you can not clear up psoriasis the fake way.
As much as I would wish you that I think it won't happen.
You are infected with man-made pathogens and breathe man-made chemicals (including those specifically created to make you sick), your HPA axis is stressed by the TV you watch, your work, need for money to pay your bills…then you mess up your cortisol production and you are in a vicious circle of inflammation and bad digestion which creates more inflammation…so the best thing you can do is to support the liver functions in EVERY chronic health condition.
You have no idea what a problem the endotoxins I was always talking about are. One bacterial cell has about 2 millions of lipopolysaccharide (endotoxin) molecules… and you didn't care!
Do NOT forget about the dental infections and specifically the root canal teeth which are deadly in a lot of cases! You may live 20 years relatively healthy with a root canal but keep in mind that the cancer, multiple sclerosis, Parkinson's or Alzheimer's disease you may develop 20 years from now may be caused by one of your root canal teeth full of bacteria.
There is not and never be a unique protocol for psoriasis.
And do you know why I never compiled any diet on a website called PsoriasisDietPlan.com?
Because I didn't want people to generally believe in some protocol or diet. One diet does not fit to everybody in every stage of their lives.
There is no universal diet for psoriasis…
Wait maybe there is … sure there is – it is a HYPOGLYCEMIC diet!
Hypoglycemia is involved in many mental and physical health problems!
Hypoglycemia causes and is caused by deficiencies (like B-vitamins); adrenaline and cortisol imbalances and insulin resistance (inflammation and endotoxins).
If you have not read the book Adrenaline Dominance then buy it and read it (I am NOT saying you should use the Progesterone cream which is mentioned in the book).
Also you can go on www.hypoglycemia.asn.au or read the articles about hypoglycemia by Jurriaan Plesman on Google Docs.
The reason why this blog ends is purely practical – I have to do the other work because everybody needs money to buy something to eat.
I gave this project over the 5 000 hours of research and creating the content which cost directly or indirectly some money.
I have tried to keep this project alive with Premium Membership but seems like 4.2 USD per month is too much for people reading this blog on their high-end 1 000 dollar smartphones and iPads while drinking the coffee for 5 USD and eating a 7 dollar cake after they ate a 15 dollar pizza.
Below you can find the best psoriasis natural supplement protocol I believe you can find anywhere. The reason why I never shared it this way is because I wanted people to do something for them and do their own research at least by reading the blog posts on this website or in this Infographic.
The blog stays online but there won't be any new articles.
Thank you all who in any way supported this project!
I wish you all the Best Of Luck!
John
Best Supplement Protocol for Psoriasis
This is for those psoriatics who ask the answer "how to clear up psoriasis fast and easy?". Some of the supplements below you probably tried already with some (un)success in order to clear up the psoriasis.
This list of supplements is ordered by the importance of each supplement in supporting the pathways that are involved in clearing of psoriasis. If you have no dental infections like tooth decay or heavily infected root canal tooth then I believe the next supplements may be very effective.
Basic Supplements – the Most Important
B-complex – 1 capsule morning; 1 capsule evening – with meal
Lecithin powder or softgels – 1 tablespoon morning (or 3 softgels); 1 tablespoon evening (or 3 softgels) – with meal
Artichoke Leaf Extract – 3 capsules morning; 3 capsules afternoon; 3 capsules evening – on empty stomach 30 minutes before meal
Very Recommended supplements
Vitamin D3 – 5 000 IU – 2x daily with meal
Oregano oil blend with Olive oil – 2 ml morning; 2 ml evening – with meal because oregano oil is very strong even though it is diluted. Do NOT take this dosage if that would cause stomach pain or other problems.
Omega 3 – 2 softgels morning; 2 softgels evening – with or before meal
Flax seed Oil – 3 softgels morning; 3 softgels evening – with or before meal
Magnesium – 2 tablets morning; 2 tablets evening – with meal
Supplements that May Significantly Speed up clearing of the skin
Serrapeptase – 1 capsule morning; 1 capsule evening – on an empty stomach at least 30 minutes before meal!
Forskolin – 1 capsule morning; 1 capsule evening – with meal because Forskolin may cause diarrhea when taken on empty stomach!
Desiccated Beef Liver – 1 tablespoon daily – with or before meal
Additional Supplements for Inflammation and Nervous and Endocrine System
Turmeric – 1 teaspoon morning; 1 teaspoon evening – with or before meal
L-Ornithine – 3 capsules morning; 3 capsules evening – on an empty stomach
Whey protein – 1 scoop daily – with meal
Iodine – 1 mg or up to 3 mg daily