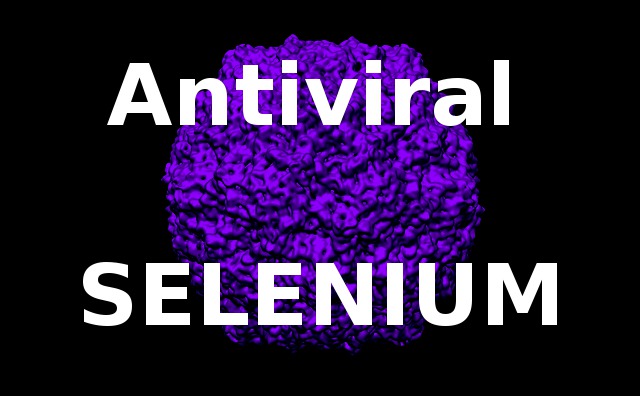 Selenium Can Help In Psoriasis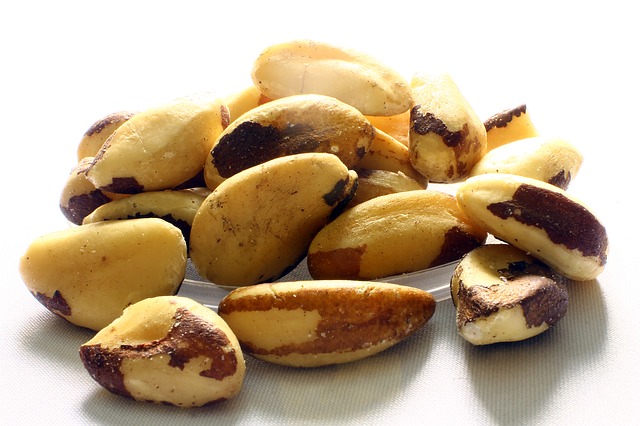 How selenium can help in psoriasis? The first two words that come up to my mind when I hear selenium are: glutathione and antiviral. Exactly those two things I consider as major advantages when it comes to selenium supplementation not only in psoriasis.
It is a well known fact that selenium and vitamin E are very important as antioxidants. Researchers proved that deficiency in any of those two nutrients results in increased viral pathogenicity and improper immune response. Selenium or vitamin E deficiencies can even cause the benign (not pathogenic or just very low pathogenic) viruses to mutate into the virulent ones.[1]
Some of you now think that I forgot about the anticancer effects of selenium, but actually I didn't. I consider cancer mostly as a viral disease so I would say that antiviral effects of selenium cover partly also its direct anticarcinogenic effect.
Selenium doesn't improve psoriasis itself
When it comes to psoriasis one study concluded that selenium supplementation up to 600 mcg per day with 600 IU of vitamin E for 3 months resulted in no visible symptoms improvement. The authors concluded that failure to increase the skin content of selenium may be the cause why psoriasis didn't improve. However the study showed that the platelet glutathione peroxidase (GSH-Px) activity increased what means that the supplements were assimilated.[2]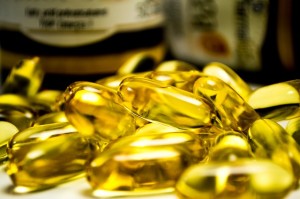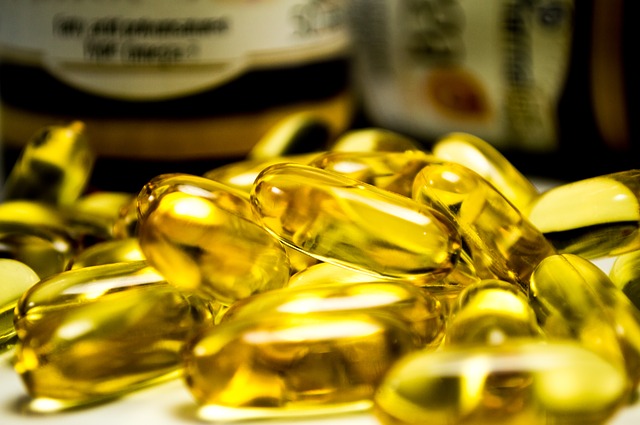 Also the other study with 64 psoriasis patients didn't reveal any significant differences in psoriatics and control individuals.[4]
Personally I don't think that the culprit of (the most cases of) psoriasis is the low selenium content in the skin or in the body. But that doesn't meant that you should not supplement with extra selenium. It can be one piece of a larger puzzle.
Another study got more closely to the point I think plays important role in psoriasis. The authors concluded that selenium status in psoriatics is related to severity of the psoriasis only in those patients who suffer from psoriasis more than 3 years. The important fact that I get from the study is that psoriatics with psoriasis of less than 10 months duration (47.11 +/- 11.61 microg/L) had almost the same levels of plasma selenium as the healthy people (48.71 +/- 9.39 microg/L) but significantly lower than psoriatics with psoriasis of more than 3 years duration (38.69 +/- 13.22 microg/L). The patients of short periods with other skin diseases other than psoriasis had their selenium levels at 43.53 +/- 11.73 microg/L.[3]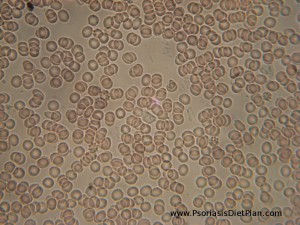 The same study concluded also that the erythrocyte glutathione peroxidase (GSH-Px) correlated inversely to severity of psoriasis. That fact adds to my personal opinion that poor oxygen saturation of the body/tissues/skin in psoriatics causes (or at least adds to the severity of) the symptoms.
My psoriasis cause theories – http://blog.psoriasisdietplan.com/2013/09/my-psoriasis-cause-theories.html
Why the body can't kill the pathogen in the skin? – http://blog.psoriasisdietplan.com/2013/09/why-the-body-cant-kill-the-pathogen-in-the-skin.html
I think that psoriasis does not directly result from deficiency of selenium but over the time psoriatics deplete their stores of selenium because of high oxidative stress in their bodies or/and damaged intestines along with SIBO (bacterial overgrowth) that malabsorption of the selenium is significant.
And the last study about the psoriasis-selenium status correlation that I am going to mention in this post concluded that psoriasis sufferers with the moderate to severe disease that lasts more that 10 years have decreased whole blood and plasma selenium levels. And those with the disease that lasted for more than 20 years had particularly low selenium concentrations in whole blood. The lowest levels of selenium were found in those who were treated also with the drugs like methotrexate and/or retinoids.[5]
My conclusion on selenium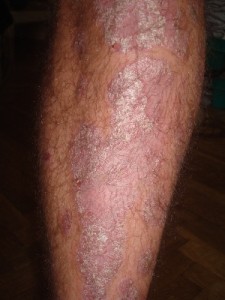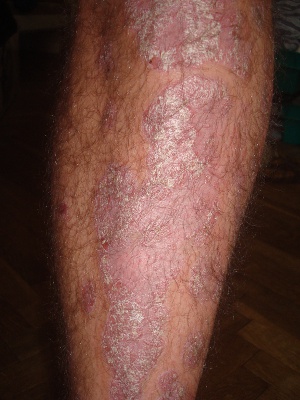 I