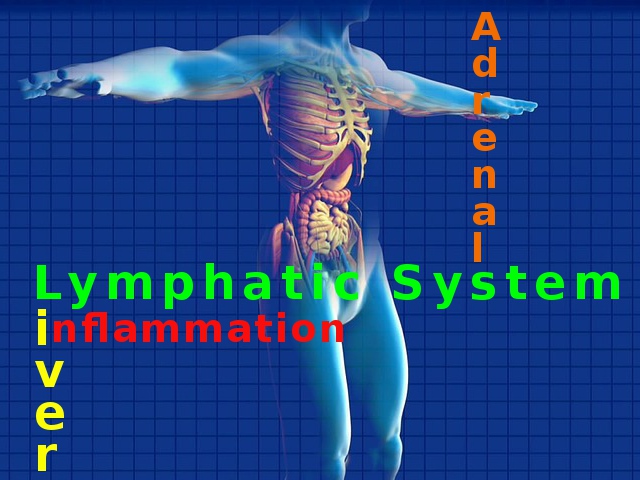 Lymphatic System Congestion, Adrenal "Fatigue" and Liver in Psoriasis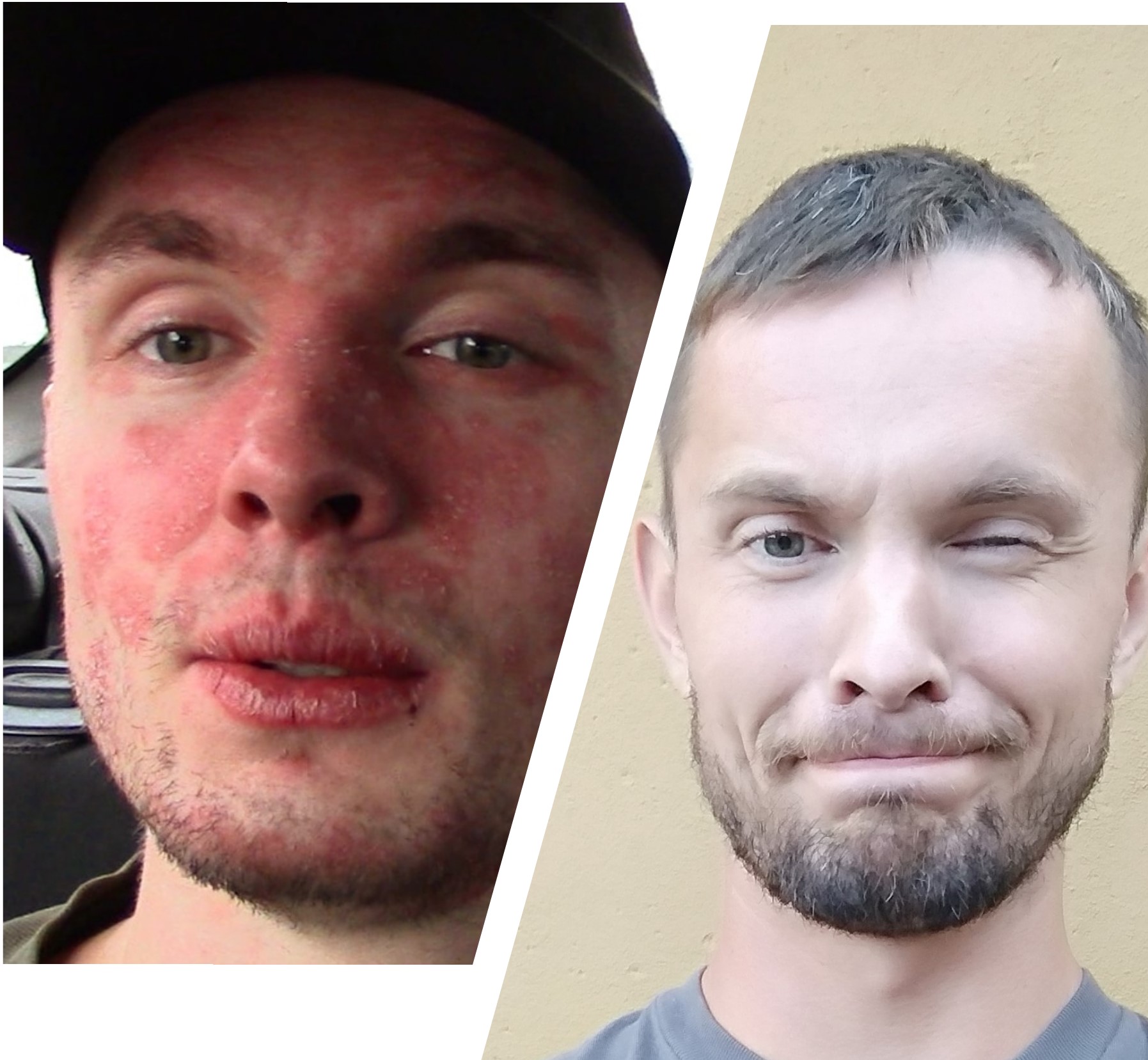 Psoriasis is considered to be a very complex disease involving the lymphatic system congestion, adrenal fatigue and liver dysfunction. It all depends upon the perspective you want to look at these symptoms together named as psoriasis.
Science has proved many times that chronic inflammatory diseases are caused by inflammation… Well, what else could cause inflammatory diseases, right?
The drugs whether prescription or over-the-counter, both are relatively very effective for psoriasis and other chronic inflammatory diseases and they put those diseases into remission.
So, why is there still so many people suffering from chronic inflammatory diseases?
Well, the top anti-inflammatory drugs currently available to patients are biologic drugs. The prices of those drugs are so high that most people can not get a prescription because "their case is not so serious", yet.
Another problem with the biologic drugs as with any other drug is that they have their "side effects". And those side effects are probably the most common reason why people have to stop taking those drugs after some time.
And guess what?
The symptoms of the diseases come back almost immediately after discontinuation of the drug.
Why?
Because the inflammation is no longer blocked with the drug and those drugs didn't do anything to resolve the cause of that inflammation.
Anti-inflammatory drugs just block the inflammatory pathways (which are induced by something), but do nothing against the cause of inflammation.
So how to get rid of psoriasis and other chronic inflammatory conditions?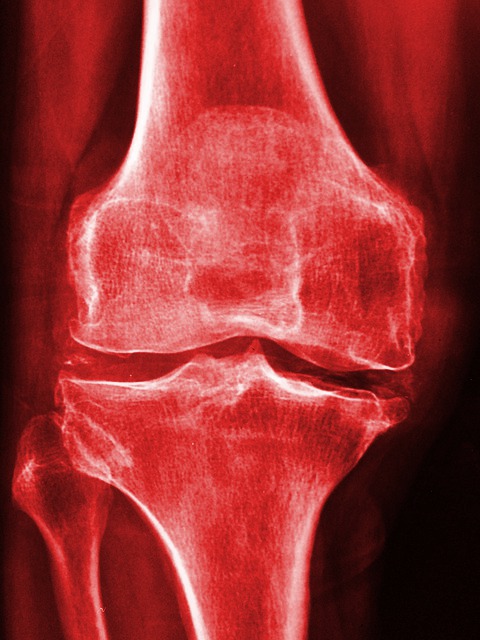 Just cool off the inflammation…I mean resolve the cause of that inflammation.
Yes, I know it is a lot easier to say than to perform this task. If you did not read it yet, I strongly recommend you to read my previous article "Nervous System starts and stops the Inflammation not only in Psoriasis". There you will learn that the nervous system is the master regulator of inflammation. And then you will understand why adrenal glands after prolonged stress or an acute massive stress experience (which leads to PTSD) leave the body vulnerable to chronic inflammatory diseases.
How to cool off the inflammation?
Well, there is a lot of ways how to do that, so to speak.
Some of those ways are healthy and recommended and some are really bad or even very stupid.
Those recommended ways how to get rid of inflammation are:
1) Resolve the dental infections!!! Really the most important factor in any chronic disease!
2) Restore the liver health, intestinal health and nervous system function.
I believe that those two steps above are really the only thing needed for recovery in very most cases of chronic inflammatory conditions.
Depending on your genes and liver function you may feel OK even with leaky gut and dental infections.
It is all about the liver…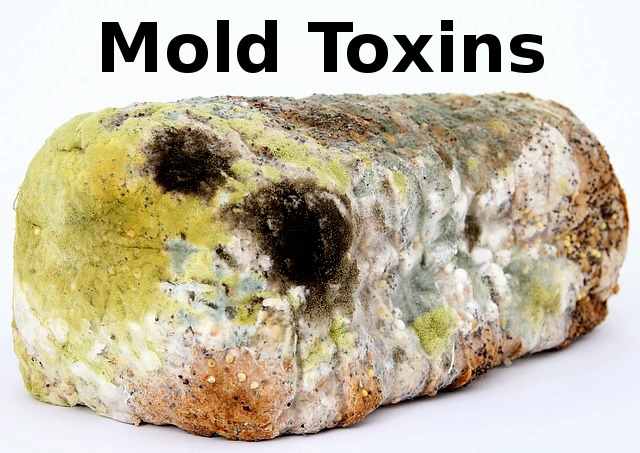 As long as the liver can keep up with the detoxification and elimination of endotoxins (leaking from the dental infections or small intestine) from the blood there is no reason for chronic inflammation. But once the (endo)toxins start overloading the liver, the body (nervous system) induces a chronic widespread inflammation.
I believe that unhealthy gut flora which interferes with proper B-vitamins production contributes to this a lot. That's why I consider good B-complex supplement as the most important supplement for chronic inflammation.
In my previous post "Subclinical Vitamin Deficiencies and Neurotoxins" you can read how detrimental effects on the body the vitamin B1 and vitamin B3 deficiencies may have.
The inflammation may be caused by many different elements
Chemicals, heavy metals, nutritional deficiencies, but what is the most common cause of inflammation?
It is the INFECTION (SIBO, yeast and fungal overgrowth, dental infections)!
If one follows a healthy diet but still have a chronic inflammation in the body then that diet is probably not enough.
Supplementation of vitamins, minerals, protein and omega fatty acids should be viewed as very helpful because mostly after years and years of deterioration of the body there may be profound deficiencies which affect the expression of genes. "Messed up" genetic expression results in altered biochemical pathways which often can not be repaired in a few hours, days or months. Moreover if there are the chronic infections and body gets no nutritional supplementation.
Diet alone may work for a lot of people but many people will suffer even on the best diets. Sure, maybe they would get well after years eventually but why not to speed up the process with supplements?
Success motivates!
If one follows the diet for 3 months but see no major improvement in symptoms there is a big chance that he/she gives up on the diet because of poor results.
Is there really a Lymphatic system congestion?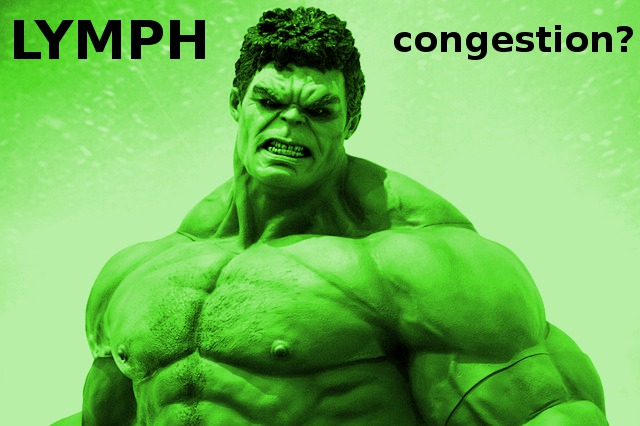 There is a lot of people who got hooked on an idea that lymphatic system is their main problem.
They think that their lymphatic system is congested. But in what way is it congested?
Do they think that their lymphatic vessels are clogged up with fat, proteins, calcium sediments,… or what?
Fatty and protein sediments may be addressed with lecithin and enzymes like pancreatin, bromelain or serrapeptase. Calcium deposits may be "dissolved" by taking the vitamin K1/K2 supplement.
Is that all to get healthy?
I doubt it.
Sure, lymphatic system is very important but we need some science…
If the lymph does not move properly there is a chance that something major is wrong.
Just like the proper blood flow is not dependent only on clean blood vessels without fibrin deposits but also on proper vascular contractions the same goes about the lymphatic vessels.
The nervous system is what controls the lymphatic vessels contraction (and entire lymphatic system).
The authors of one study suggest an idea of lymphatic congestion as "the suppression of lymphatic function by the CD11b+Gr-1+ cells as a potential mechanism of self-protection from autoreactive responses during on-going inflammation." [1]
The next picture presents an idea that bone marrow derived cells (BMDCs) infiltration during inflammation causes the NO (Nictric Oxide) production thus leading to excessive relaxation of the lymphatic vessels.

"Proposed mechanisms of NOS regulation of lymphatic contraction during normal and inflammatory conditions. Under normal conditions, eNOS in lymphatic endothelial cells produces temporal and spatial NO gradients that maintain robust lymphatic contractions (Inset). During inflammation, NO production from iNOS in infiltrated BMDCs overwhelms the NO gradients produced by eNOS. BMDC-derived NO causes excessive relaxation of collecting lymphatic vessels, thereby reducing the strength of lymphatic contraction (Inset).
" [1]Image and Text Source: Shan Liaoa, Gang Chenga, David A. Connerb, Yuhui Huanga, Raju S. Kucherlapatib, Lance L. Munna, Nancy H. Ruddlec, Rakesh K. Jaina, Dai Fukumuraa, and Timothy P. Paderaa. Impaired lymphatic contraction associated with immunosuppression. PNAS, vol. 108 no. 46, 18784–18789
The researchers proposed that the inflammation overwhelms the proper function of lymphatic vessels which leads to impaired contractions.
"The results from our studies of physiological and inflammatory conditions seem contradictory and reveal that the microenvironment surrounding collecting lymphatic vessels is a critical determinant of lymphatic function. Under physiological conditions, removing NO produced by eNOS in endothelial cells caused a reduction in contraction strength, whereas under inflammatory conditions removing NO produced by iNOS in BMDCs increased contraction strength. However, it is important to note that the temporal and spatial gradients of NO, in addition to total amount, are critical to its ultimate function. Under physiological conditions, eNOS produces NO in lymphatic endothelial cells at specific locations and times during a contraction cycle, which facilitates diastolic filling. We propose that during inflammation, excessive amounts of NO produced by iNOS in infiltrated BMDCs overwhelm the spatial and temporal NO gradients produced by eNOS, thus inhibiting contraction.
…
Collectively, these results indicate when and where NO is produced during physiological and pathological conditions determine its ultimate effect on lymphatic contraction.
" [1]
Text Source: Shan Liaoa, Gang Chenga, David A. Connerb, Yuhui Huanga, Raju S. Kucherlapatib, Lance L. Munna, Nancy H. Ruddlec, Rakesh K. Jaina, Dai Fukumuraa, and Timothy P. Paderaa. Impaired lymphatic contraction associated with immunosuppression. PNAS, vol. 108 no. 46, 18784–18789
So, maybe the "congested" lymphatic system is just a protective mechanism and there is really no need to try to hack the lymphatic system. Well, maybe so popular dry skin brushing as a way to move your lymph is just a joke.
Emotional Stress is Cortisol and Adrenaline abuse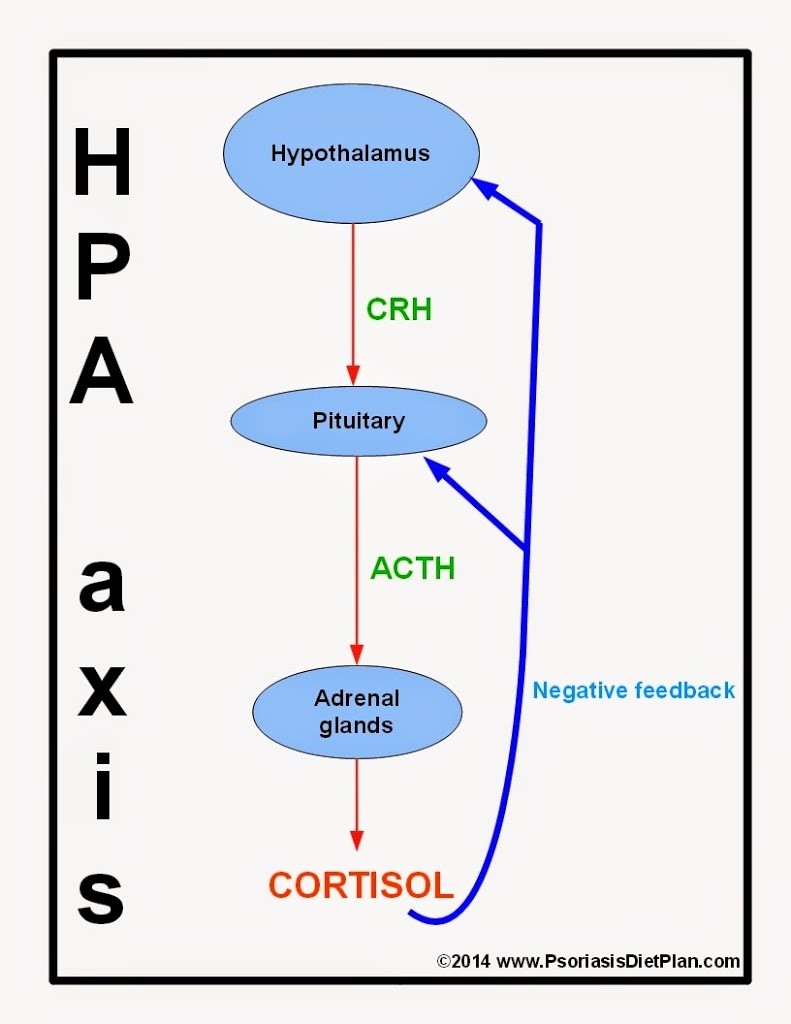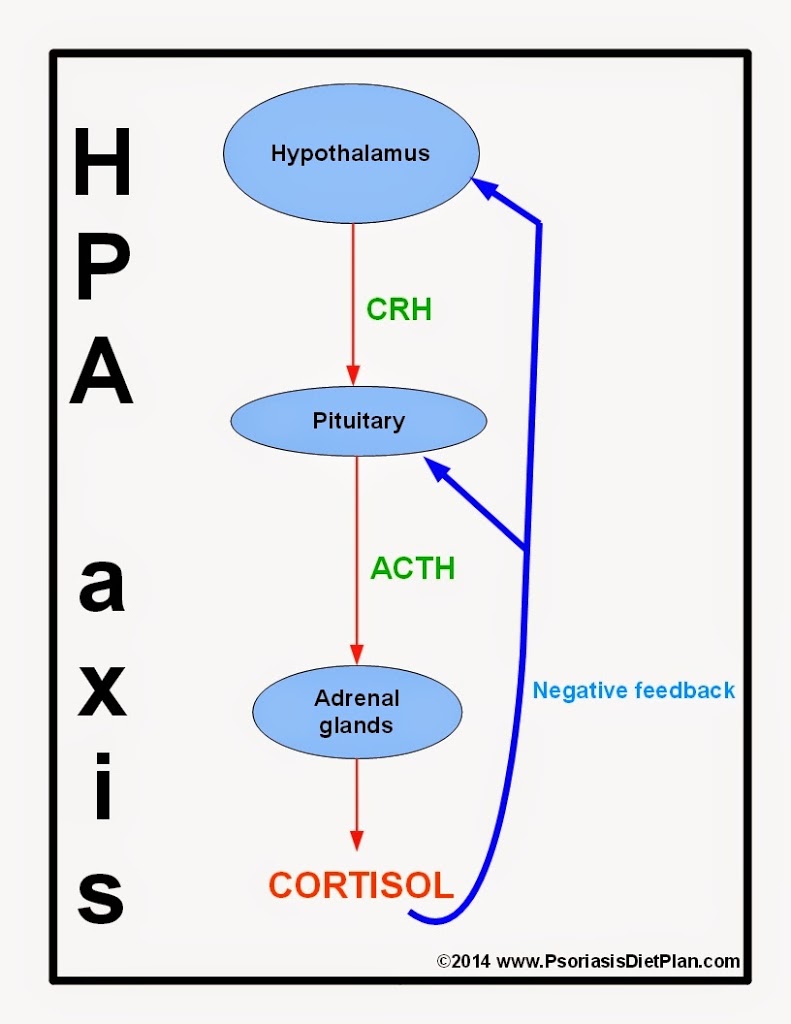 The thing with inflammation is that it is induced more by nervous system rather than immune system. Very most recommendations, protocols, websites, forums, etc… recommend and focus on targeting the immunity and immune cells directly with supplements and diet.
Virtually all those people are so focused on immune cells and Th1/Th2 balance that they utterly omit the role of nervous system in inflammation.
There is a big misbelief of "adrenal fatigue" which is not a real fatigue of adrenal glands as you might read already in my post "Adrenal Fatigue Scam or How to Cure Stress".
A lot of people mention emotional stress as cause or a huge contributor to development of their psoriasis. A lot of psoriatics developed psoriasis after a prolonged period of stress in their lives but once they started looking for the causes of psoriasis they (almost) completely left the idea of stress as cause of psoriasis.
They got fooled because once you start browsing on the internet and looking for the causes and cure of psoriasis you will find phrases like "no cure exists", "there is no known cause", "drugs for psoriasis work", …
Well, if you know that emotional stress caused your psoriasis why would you left that idea and jump on a wagon of "…no known cause, no known cure…"?
Bodybuilding analogy
If you were a bodybuilder abusing the testosterone for muscle growth your muscles would be big, hard, strong.
But what would happen after some time when your body get adapted to high testosterone levels? The further muscle growth would stop and the best case scenario is that you would maintain your muscles if you kept injecting the same dosage of testosterone.
Now, let's imagine that you would go off the testosterone injections completely for like 5 months.
What would happen?
You would lose a lot of muscles, be in a bad mood, have low libido,…!
So you decide to start injecting the testosterone again.
Your mood will improve, your libido will increase and you gain muscles.
You will gain muscles back but never as much as during the first testosterone cycle.
The result of testosterone (drug) abuse is that your cells adapted to some levels of testosterone and you will never experience the same muscle growth at the same dose of the same drug.
Why would I mention testosterone and bodybuilding here in this article about psoriasis?
Because as I have mentioned above a lot of people blame the onset of their psoriasis on emotional stress.
Stress (and not just emotional) has maybe nothing to do directly with testosterone but has everything to do with another hormones – cortisol and adrenaline.
When you are stressed your body (adrenal glands) produces the cortisol and adrenaline.
If there is a prolonged (emotional) stress our body produces a lot of cortisol. Cortisol production is stimulated by ACTH and if ACTH is produced for long time at high dosages then adrenal glands may develop decreased responsiveness to ACTH which leads to less cortisol production.
If our adrenal glands do not secrete enough cortisol we get inflamed and the vicious circle begins when inflammation drives more inflammation… = psoriasis and possibly other chronic degenerative diseases.
The same may happen to adrenaline. Overload of adrenaline will make your cells less sensitive to its effects which is not a good thing.
Considering the fact that adrenaline plays a major role as a neurotransmitter (and hormone) in the body the detrimental effects of adrenaline insensitivity are clear.
As you can see in the picture above psoriatics have generally a really bad functioning nervous system – the HPA axis including the adrenal glands.
Adrenal glands are the endocrine glands which secrete the cortisol – a major endogenous anti-inflammatory hormone. If the adrenal glands are unable to produce proper amounts of this hormone then psoriasis or other inflammatory condition may develop.(Cure of Psoriasis and Arthritis when Addison's Disease Was Detected)[2]
And as you probably know nervous system controls everything so you may try various diets for psoriasis and actually get nowhere. Because if the dysfunctional nervous system restricts the blood flow into the small intestine then even the best organic and gluten-free food won't get properly digested and assimilated.
Of course in the end your body may restore its functions in the long run but who is so strong to follow a strict diet like no starches at all (only glucose/fructose, protein and fat) for months without significant improvement? And some people can not follow the diet like this due to hypoglycemic episodes.
Adaptogens for adrenal glands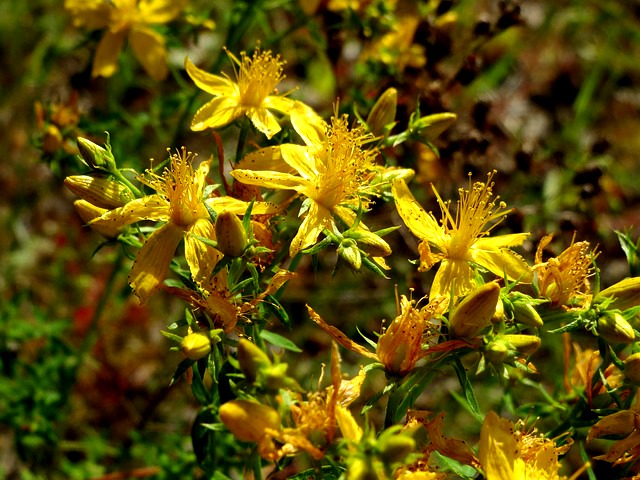 If the science knows the reasons and processes behind the inflammation then we should leverage these information and target the problems specifically and naturally with the combination of diet, supplements and other protocols (like oxygenation, exposing the body to sunrays, ….).
B-vitamins are a MUST for nervous system, stress and adrenal glands!
Some of the great herbal anti-stress supplements are Mucuna Pruriens, Rhodiola Rosea, St. John's Wort.
Taking those supplements will lead to increase in dopamine levels which is currently considered as a master neurotransmitter of well-being, happiness and motivation.
This may sound like a great thing but excessive levels of dopamine (or maybe the better term is dopamine dysregulation) lead to aggressiveness, impulsive behavior, hypersexuality, susceptibility to addictions (drugs, gambling, sex, food), restlessness and in some cases to hallucinations.
It is therefore very important to take those supplements in right amounts as low as possible to get the positive effects and avoid the negative effects of excess dopamine.
The biggest culprit of psoriasis
The major culprits of psoriasis (and other chronic inflammatory conditions) seem to be the impaired liver function and bile flow, endotoxins (infected teeth or digestive tract), TNF-alpha, inflammation, hypoglycemia, adrenaline release, ammonia (neurotoxin – brain fog…), adrenal issues – HPA axis, …
If you restore the liver functions psoriasis will fade away (considering there are no serious dental infections).
NAC, turmeric, milk thistle, ox bile, artichoke, lecithin, B-complex, magnesium, L-Ornithine, Yucca root, vitamin E, … greatly help the liver.
Bromelain and serrapeptase are great for thick blood and inflammation.
Oregano oil, cinnamon oil, lemongrass oil, coconut oil,…. all those oils help the body fighting the bacteria, viruses, yeasts and fungi in the digestive tract, blood and tissues.
Stupid ways how to clear up psoriasis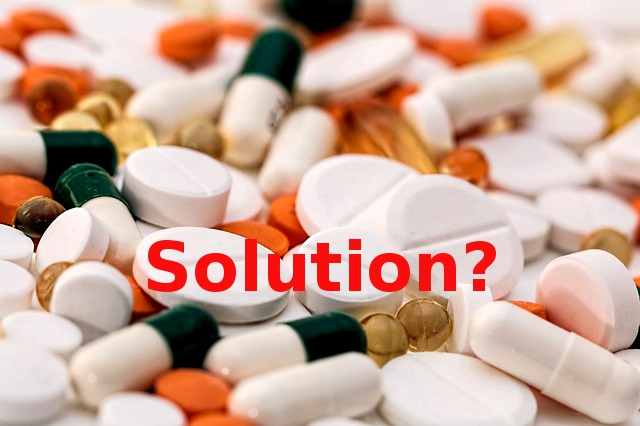 If I wanted to get rid of psoriasis and would be willing as they speak to do anything, I could go to hyperbaric oxygen chamber, take anti-inflammatory drug ibuprofen, use nicotine patches (nicotine is anti-inflammatory which activates the alpha-7 nACh receptors), undergo ozone therapy, use beta 2 adrenergic agonists (prescription drugs like ephedrine – alkaloid found in Ephedra), use Nizoral shampoo (ketoconazole is the active ingredient) for scalp psoriasis, take anti-fungal drugs like fluconazole and Nystatin internally, take an alpha 2 adrenergic antagonist Yohimbine on a daily basis, ….
But do you know what?
As you can imagine there is nothing besides the hyperbaric oxygen therapy and ozone therapy that would be generally worth to do. Regular daily use of strong anti-fungal drugs, Ibuprofen, Nicotine, Ephedrine or Yohimbine is not the best way how to take care of your body.
Anti-fungal drugs generally put a huge stress on your liver and ketoconazole is responsible for a lot of cases of damaged liver and even deaths due to liver failure! This is also why in 2013 it was recommended not to use it if really not necessary in the European Union.
Ibuprofen as one of the most popular and most effective over-the-counter non-steroidal anti-inflammatory drugs cause gastric ulcers and internal bleeding. Ibuprofen may greatly help you with headache when taken once in a while but it is not something you should take daily for psoriasis. Even though more people who have tried taking Ibuprofen in combination with supplements (like vitamin D3) daily for weeks or months greatly improved or totally cleared up their psoriasis.
But is it worth to exchange the psoriasis-free skin for gastric ulcers (and many other health problems)?
I think it's NOT!
Conclusion
You should use your own brain in order to study, research, question and analyze the information presented by me and everybody else in the world. You all should consider any information just like any information and try to think about the messages shared by that information.
Then you may try to confirm the information as useful or tag it as a misinformation and forget about it.
All people are responsible for their own health in terms of actions they are willing to take or not to take.
References:
1) Shan Liaoa, Gang Chenga, David A. Connerb, Yuhui Huanga, Raju S. Kucherlapatib, Lance L. Munna, Nancy H. Ruddlec, Rakesh K. Jaina, Dai Fukumuraa, and Timothy P. Paderaa. Impaired lymphatic contraction associated with immunosuppression. PNAS, vol. 108 no. 46, 18784–18789
2) Marcus Lind. Cure of Psoriasis and Arthritis when Addison's Disease Was Detected. Case Rep Dermatol. 2010 May-Aug; 2(2): 95–98.