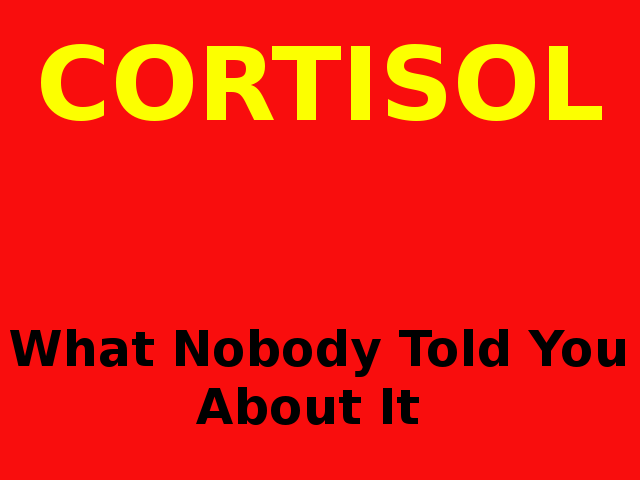 How High Cortisol Cause Psoriasis
Psoriasis sufferers are not the only who might benefit from reading this cortisol related article. Everybody who developed psoriasis or any other chronic health problem after a stressful period or event in his life might found following information very useful.
This article about cortisol and psoriasis will be a little bit difficult to understand completely so you may want to read it twice but I think it is worthy to understand the ideas and evidence presented here in the next lines. Therefore it is written somehow with repeating parts in order to make it easier for you to understand it.
In this article I want to explain to you why absolute high or low cortisol levels do not matter as much as you might think.
Because what really matters is how well or bad the cells respond to cortisol. You may have "low" cortisol on blood tests (or saliva tests if you want) and it may work much efficiently than "high" levels of cortisol in some other person.
The sensitivity of cells to cortisol is what really matters.
I think that unless a person has very low levels of cortisol (like in Addison's disease) the numbers on the test results are a weak marker of the underlying problem of some chronic disease in any individual.
Summary
Psoriasis, Cortisol, Immune System and Autonomic Nervous System
How do chronic inflammatory diseases start?
Psoriasis, Autonomic Nervous System and Cortisol
Is it possible to reverse chronic inflammatory diseases with high success and fast?
Cortisol – is it bad when it is HIGH or LOW?
Infections cause cortisol related problems
Why probiotics do not work?
Night sweats cause
Yeast smelling sweat
PTSD, hypoglycemia, inflammatory diseases, anxiety, panic attacks
I believe that most things you learned about cortisol, chronic inflammation and reversing the health issues are not so.
And I really do not know why so many people who write about the cortisol and inflammatory diseases do not do their homework and instead write incomplete or very general information in their articles.
Most articles are all about high cortisol levels, how it's bad to have high cortisol levels and what to do to bring them down.