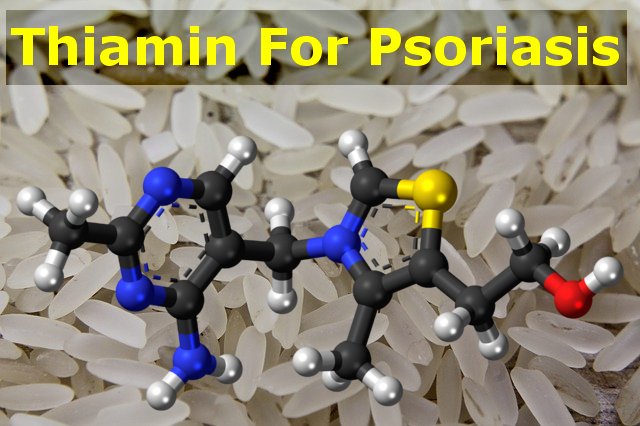 High Dose Thiamine For Psoriasis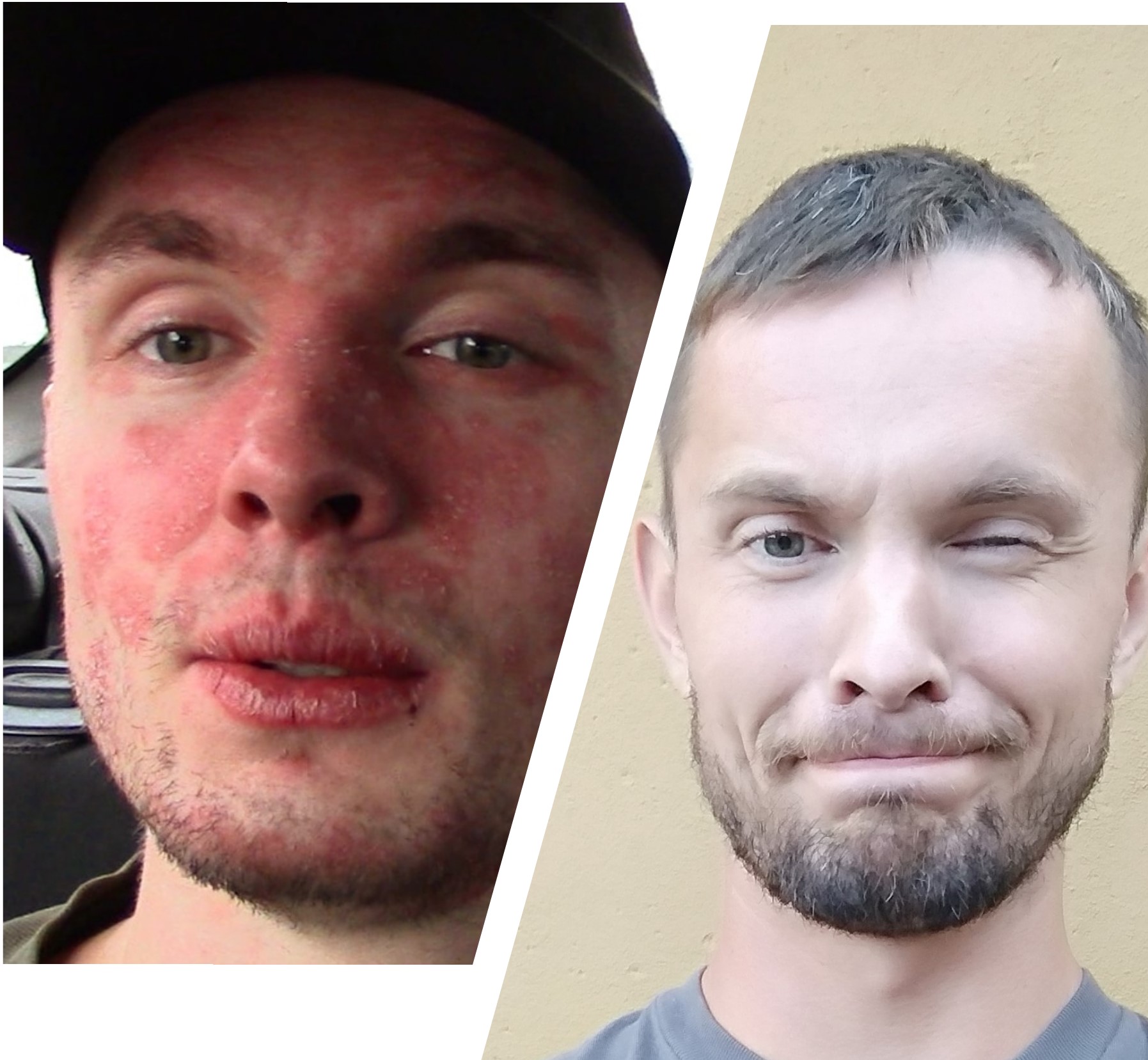 Thiamin is a b-vitamin I already had one post about on this psoriasis blog in relation to acidic blood. This article will be specifically about the effects of thiamine on chronic inflammatory diseases like psoriasis.
I always stress the importance of taking a B-complex when trying to heal psoriasis but there are some anecdotal data that high dose thiamine may be something what might help a lot of psoriatics.
As you will learn further in this article thiamine is involved in energy production – citric acid cycle (Kreb's cycle) – which is impaired in most cases of chronic inflammatory diseases.
This high dose thiamine protocol might help you with psoriasis mostly if your blood sugar levels are out of control and you experience the symptoms of (reactive) hypoglycemia like anxiety.
You can read more about the carbohydrate metabolism problems in thiamine deficiency in my previous article "Real Cause of Acidic Blood is Deficiency of These Vitamins…".
High dose thiamine in psoriasis
Here is one testimonial by Rob who shared his experiences with B-complex and thiamine on Psoriasis-Association.org.uk:
"Vitamin B's and Psoriasis treatment
Posted Tue 26 Jul 2016 1.46pm by rob

I have recently been taking a course of vitamin B'e, compounds, complex, strong B's and Thiamine. My psoriasis has completely cleared up. My last outbreak was a bad one, I had been stressed via a breakup of a long relationship and found myself in a tricky spot having to move out of our home, yes, of course there was stress involved and I went to see my doctor to ask for some medication for anxiety and sleep.

He got me on a number of different Vit B's and lo and behold, my psoriasis has completely cleared up. I am convinced there is a connection between the Vits and the disease.

Please give it a try, it's an immune boosting vitamin so nothing much to loose. All the creams, lotions, greasy treatments are a nightmare, coming out of the shower and daubing yourself in all that is hideous. I'd love to know if anyone has had a similar experience and if not, try it and let the forum know, For me, it has worked in some miraculous way and I hope it can help others."
Psoriasis, thiamine and microvascular inflammation
It is a well known fact that psoriasis is linked to microvascular inflammation similarly like a type 2 diabetes.
In 2005 professor Paul J. Thornalley wrote a paper "The potential role of thiamine (vitamin B1) in diabetic complications." summarizing the effects of thiamine on complications of diabetes.
"Accumulation of triosephosphates arising from high cytosolic glucose concentrations in hyperglycemia is one likely or potential trigger for biochemical dysfunction leading to the development of diabetic complications. This may be prevented by disposal of excess triosephosphates via the reductive pentosephosphate pathway. This pathway is impaired in experimental and clinical diabetes by mild thiamine deficiency. The expression and activity of the thiamine-dependent enzyme, transketolase–the pacemaking enzyme of the reductive pentosephosphate pathway, is consequently decreased. Correction of thiamine deficiency in experimental diabetes by high dose therapy with thiamine and the thiamine monophosphate prodrug, Benfotiamine, restores disposal of triosephosphates by the reductive pentosephosphate pathway in hyperglycemia. This prevented multiple mechanisms of biochemical dysfunction: activation of protein kinase C, activation of the hexosamine pathway, increased glycation and oxidative stress. Consequently, the development of incipient diabetic nephropathy, neuropathy and retinopathy were prevented. Both thiamine and Benfotiamine produced other remarkable effects in experimental diabetes: marked reversals of increased diuresis and glucosuria without change in glycemic status. High dose thiamine also corrected dyslipidemia in experimental diabetes–normalizing cholesterol and triglycerides. Dysfunction of beta-cells and impaired glucose tolerance in thiamine deficiency and suggestion of a link of impaired glucose tolerance with dietary thiamine indicates that thiamine therapy may have a future role in prevention of type 2 diabetes. More immediately, given the emerging multiple benefits of thiamine repletion, even mild thiamine deficiency in diabetes should be avoided and thiamine supplementation to high dose should be considered as adjunct nutritional therapy to prevent dyslipidemia and the development of vascular complications in clinical diabetes."[1]
Professor Thornalley described how high dose Benfotiamine therapy in type 2 diabetes corrects the thiamine deficiency and prevents the nephropathy (kidney damage), neuropathy (neuronal damage) and retinopathy (eye damage).
Another paper by a team of scientists proved that thiamine blocks 3 major pathways responsible for hyperglycemic damage.
You can read about that in study published in 2003 – "Benfotiamine blocks three major pathways of hyperglycemic damage and prevents experimental diabetic retinopathy."
"Three of the major biochemical pathways implicated in the pathogenesis of hyperglycemia induced vascular damage (the hexosamine pathway, the
...or 1 YEAR Full ACCESS for 4.99 USD!